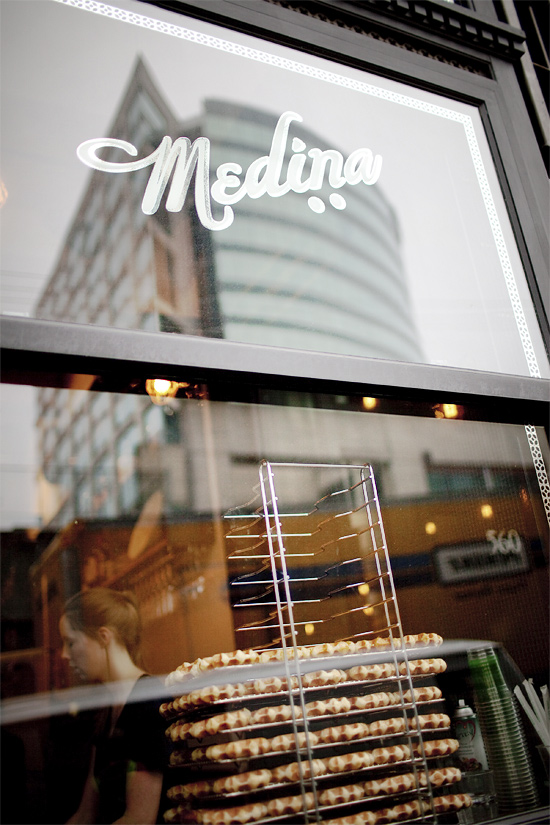 Café Medina
As I scrolled through the last set of photos for my final Vancouver post, I couldn't help but smile as I reminisced about the wonderful experience we had at Café Medina. Stacks upon stacks of craggy Belgian waffles, gooey drippy sauces of raspberry caramel and rosewater pistachio, perfectly poured lattes laced with lavender syrup, a cozy light-filled window seat as we passed the morning away indulging on hearty fare like the popular tagine, a earthenware dish filled with spicy Merguez sausage and Moroccan olives in a tomato stew, gilded with oozy poached eggs. I know I say this quite often, but what I wouldn't give to have a place like this close to home.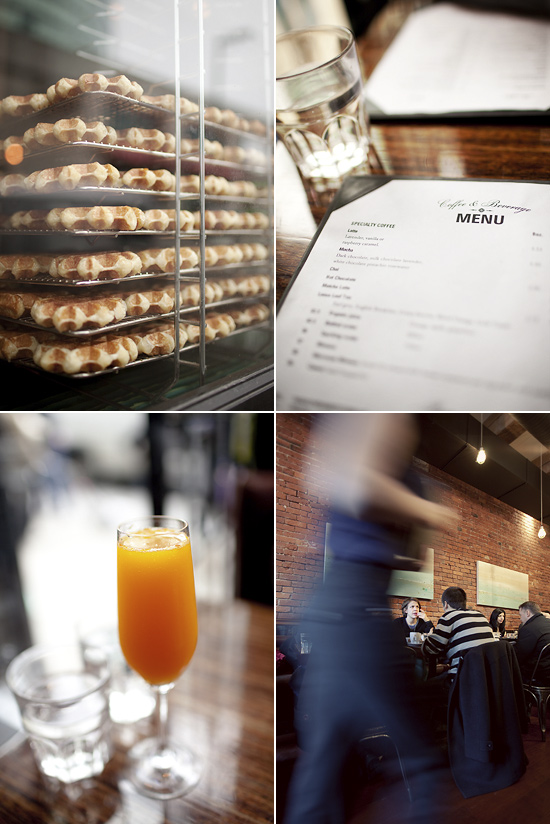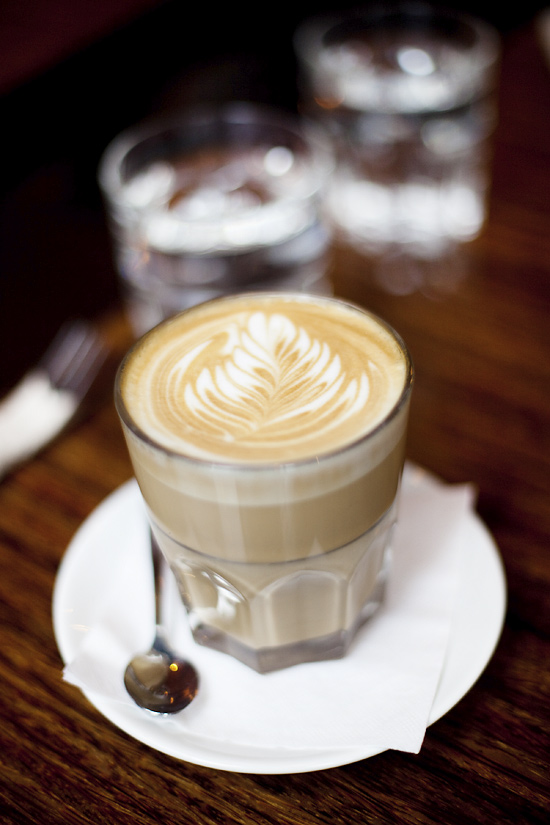 Did I mention the lavender latte? A creation so amazingly good I'm surprised others haven't caught on… yet. I'm definitely stealing this idea!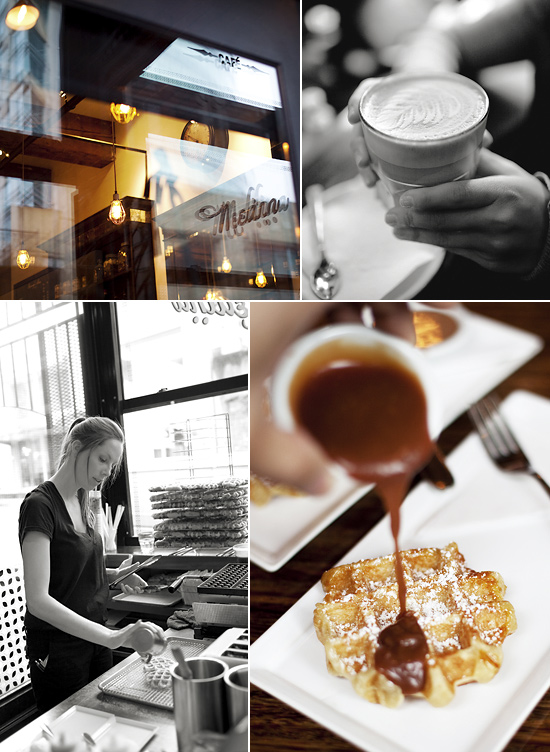 Let's not forget the fricassé, two sunny eggs with braised short ribs, roasted potatoes, caramelized onions, arugula, and applewood cheddar, or the oeufs cocottes, eggs baked with cream cheese, smoked sockeye salmon, artichokes, topped with a salad of arugula and cherry tomatoes. Until next time (or if they decide to miraculously open an outpost in Los Angeles), I'll have to resort to ogling over photos.
Café Medina
556 Beatty Street
Vancouver, BC V6B2L3, Canada
(604) 879-3114
Blue Water Cafe + Raw Bar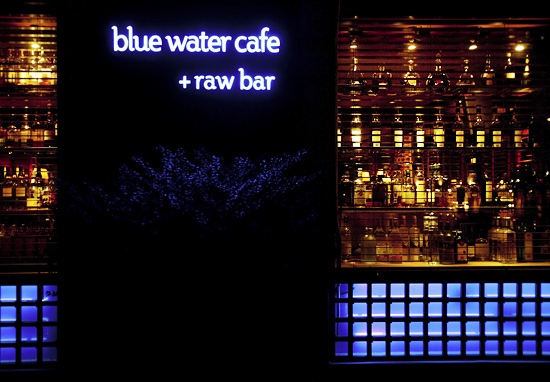 On our last night, we decided to keep it close to home in Yaletown and dine right down the street from the Opus Hotel. The sister restaurant to the excellent Araxi in Whistler, Blue Water Cafe features a similar dueling restaurant concept: British Columbia inspired seafood + expertly prepared sushi/sashimi.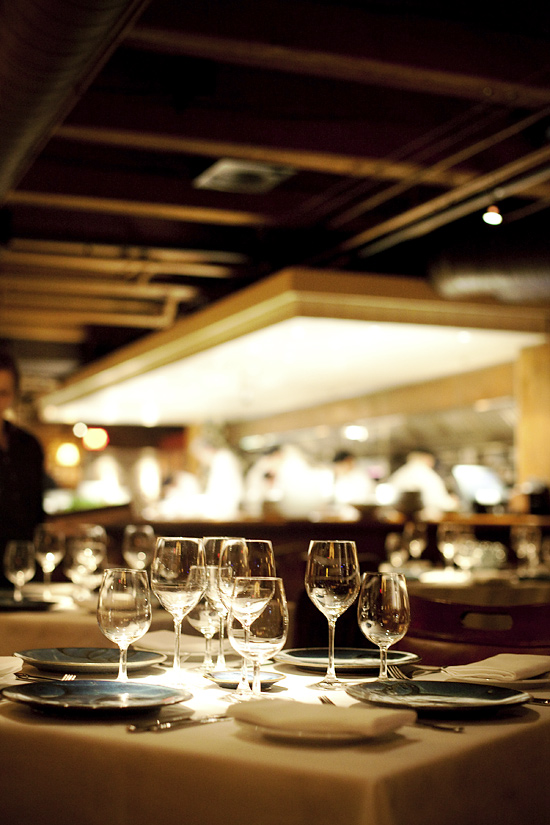 The restaurant's converted warehouse space is rustic, elegant, and uniquely Vancouver.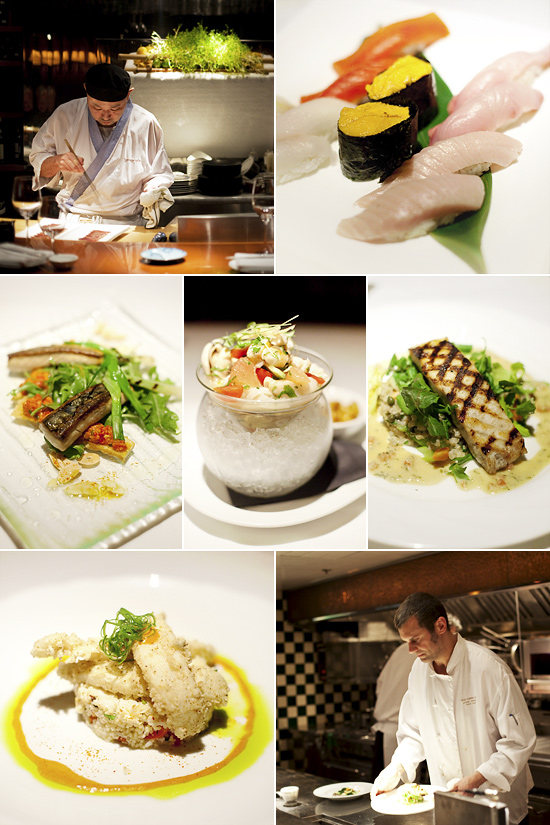 We had a sampling of nigiri sushi (and beef sashimi) from chef Yoshi Tabo's raw bar. While somewhat limited in selection, the fish ranked as some of the freshest I've had. From chef Frank Pabst's open kitchen, we ordered a handful of dishes: mackerel with grilled scallions, toasted almonds, wild arugula, crostini with romesco sauce; mixed ceviche with cucumber, grapefruit, ginger, fresh coriander; white sturgeon with wheat berries, capers, celery hearts, and peppery greens, smoked onion aioli; dungeness crab & flying squid with couscous, chickpeas, green onions, parsley, harissa vinaigrette.
Everything was inventive and delicious, but if pressed to choose between kitchens, I would give the nod to the raw bar.
Blue Water Cafe + Raw Bar
1095 Hamilton Street
Vancouver, BC V6B5T4, Canada
(604) 688-8078
So long, Vancouver!