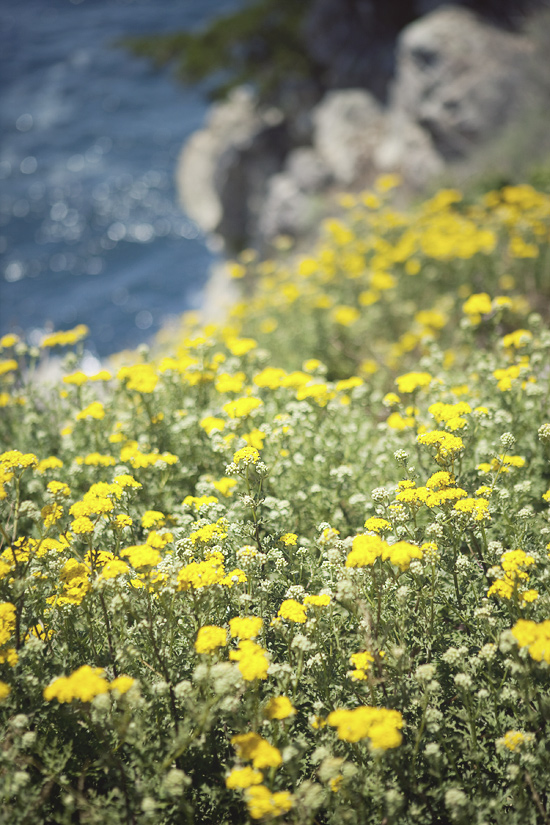 Ever since receiving the Big Sur Bakery Cookbook earlier this year, I've been eager to visit this curious little place, a restaurant and bakery that somehow survives in the rugged and unforgiving climate of the Central Coast. In their book, owners Philip and Michelle Wojtowicz and Michael Gilson chronicle a year in the life of their restaurant; it's filled with stunningly beautiful photographs, seasonal recipes, charming stories and personal accounts, inspirational profiles of the purveyors, farmers, and local characters the bakery couldn't exist without. Flipping through the pages, it's hard not to fall in love with with the romantic notion of work and life in this idyllic remote region.
Oh yeah, the bakery was going to be a mandatory stop during this summer's Big Sur camping trip. Hell, you could even say the camping was planned around a visit to the bakery. Anyways, we made the leisurely drive up Highway 1 on day 3; a bit smoky, scruffy, and definitely hungry.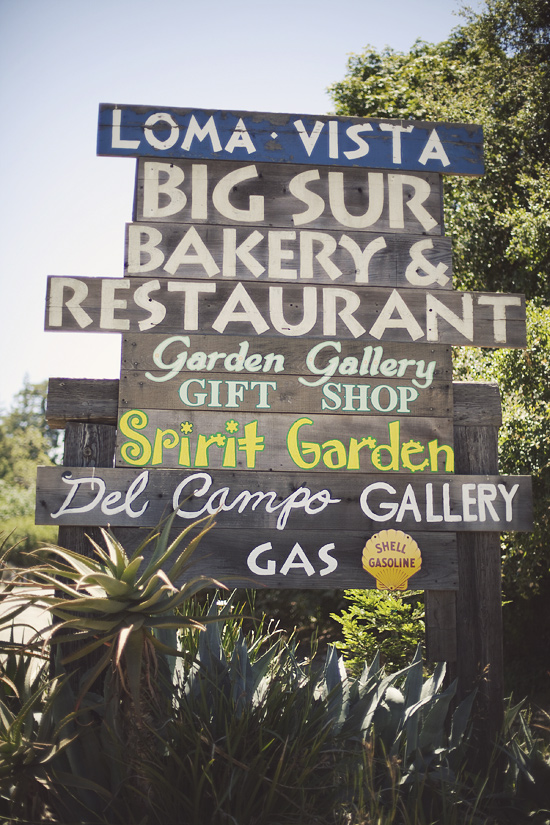 The address simply says Highway 1, Big Sur, CA 93920. You'd think it would be hard to miss but let the awe of the surroundings distract you as it does on the drive there and you might just pass it up.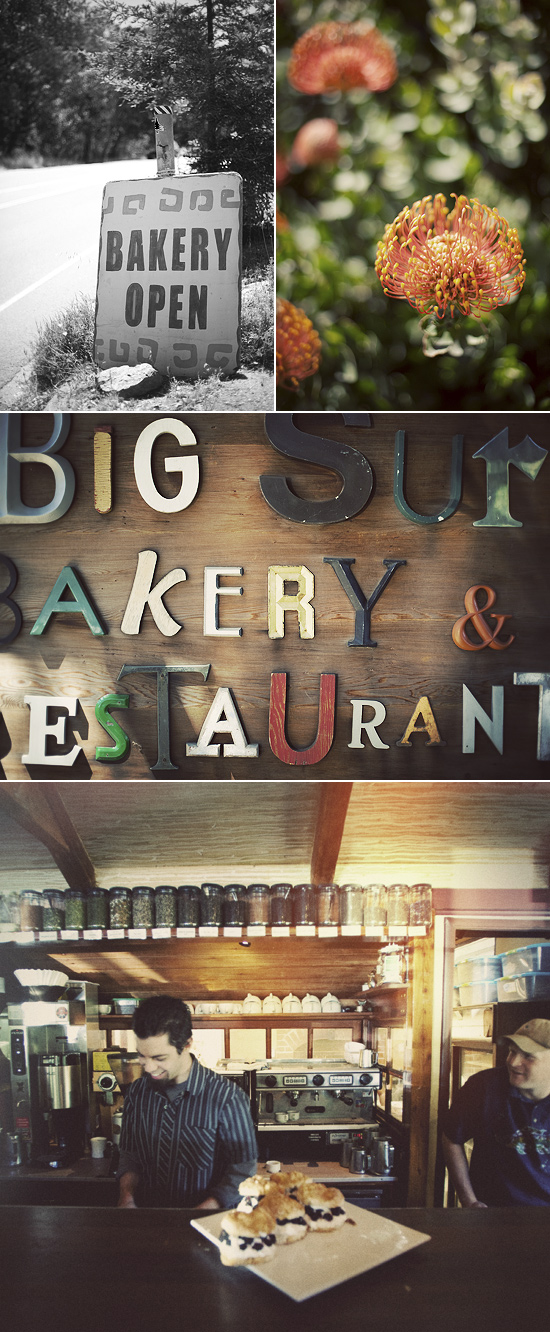 You can order coffee, pastries, and goodies from the bakery, or take a seat for brunch (and even dinner). There's a beautiful patio outside, and if the weather cooperates as it did on our visit, that's definitely the place to be.
As far as the food, I'll let the photos do the talking.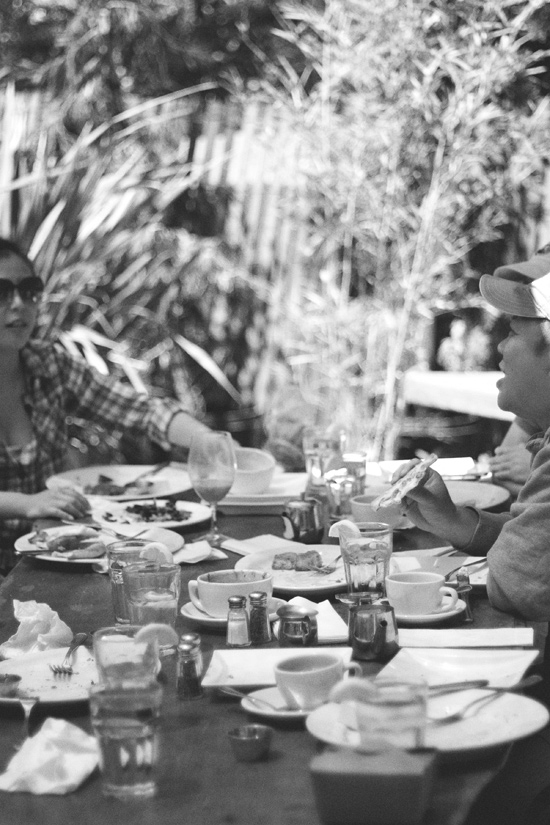 We had a nice lazy brunch, stuffing ourselves silly with caffeine and carbs. Definitely a welcomed break from cooking, cleaning, and feeling all scrubby and greasy at the campsite; but who says you always have to 'rough' it?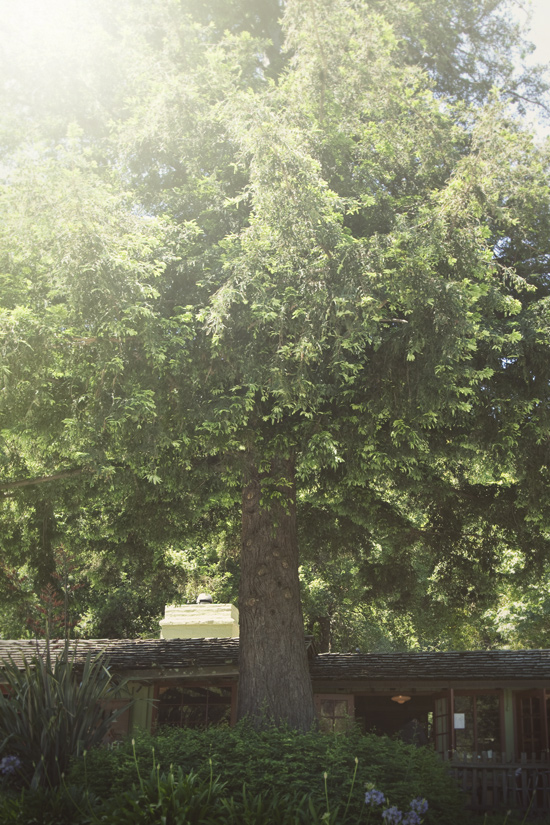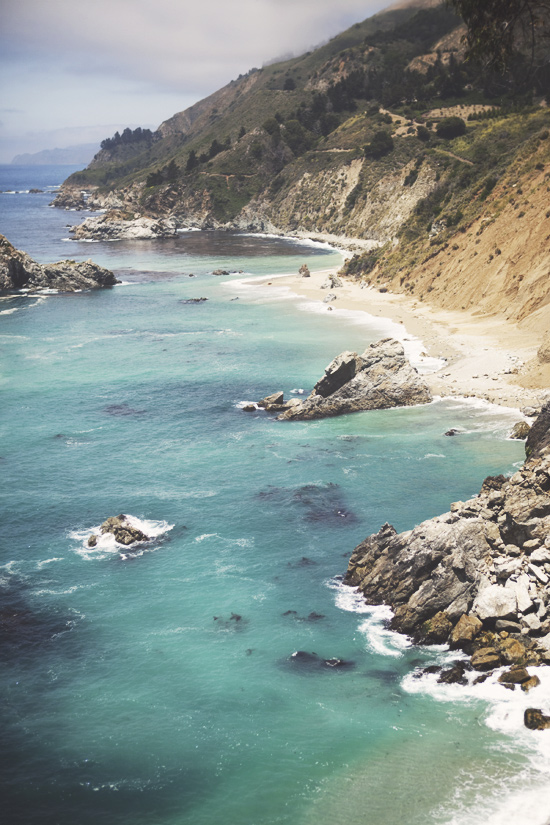 And I leave you with another shot of the coast, just because I couldn't take enough of these.. bye bye, Big Sur!