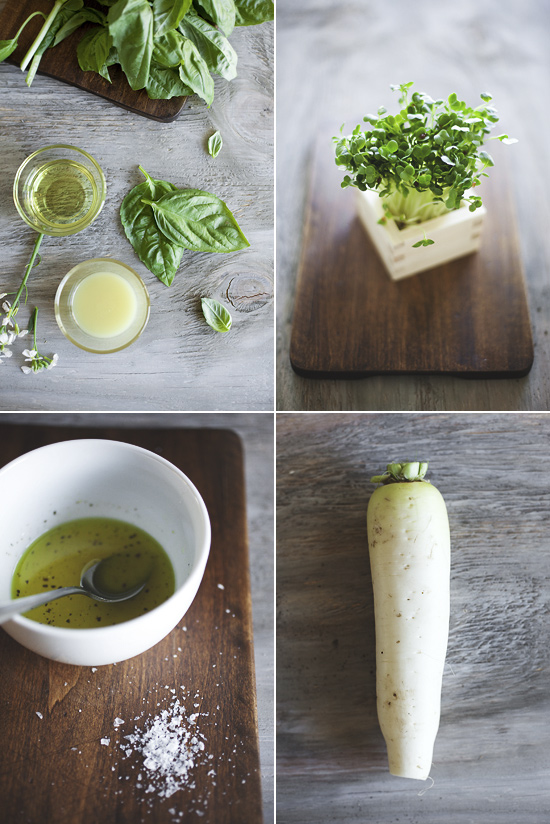 If you love to eat, one of the hardest questions to answer is "what is your favorite restaurant?" I often stumble when asked this, but it only takes a quick jogging of the brain to conclude that the place you return to time and time again, will most likely score very high on that list. One such restaurant is Ikko in Costa Mesa, CA. Of the countless times that we have dined at Ikko, very seldom did we leave any less than fully sated, with happy stomachs and content smiles on our faces. Amidst the various orders of sushi, appetizers and small plates, one dish we ask for almost every visit is their radish salad. It's a very unassuming dish, comprised of batons of crisp, crunchy daikon, herbaceous rounds of red radishes, and bright, grassy radish sprouts. The vegetables are dressed in a lighter-than-air vinaigrette, with a delightful bouquet of floral yuzu juice. The dressing is neither cloying or over seasoned, but serves to perfectly accentuate the mild, cucumber-flavor of the radishes. And to top off, a mound of fried sweet potato 'noodles' adds nice color and texture.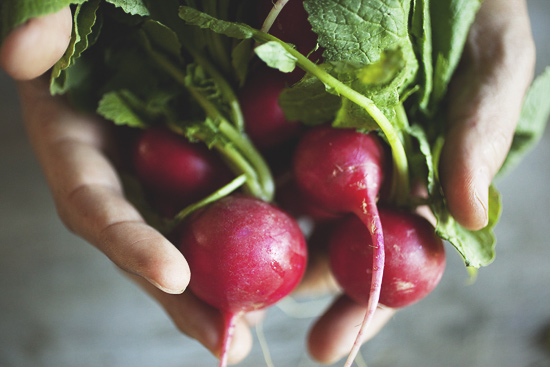 When I'm craving a little Japanese at home, I like to make this salad to pair up with bites of sushi. It's a great accompaniment and contrast to rich and decadent negi toro maki (tuna belly roll) and uni nigiri (sea urchin sushi), both which are also absolutely sublime at Ikko. It's a fairly simple salad to make, if you can find the ingredients at your local Japanese market. The only semi time-consuming part is making the basil oil (and the fried sweet potato noodles, which I omit), but I do find that it's just as good without it. So if you're in a rush, feel free to totally skip this step.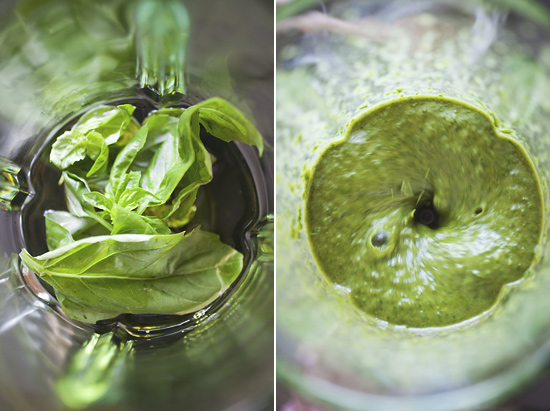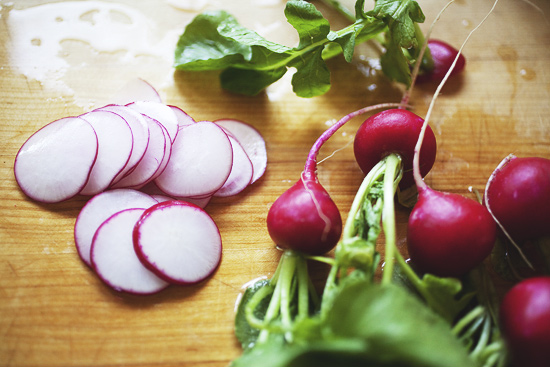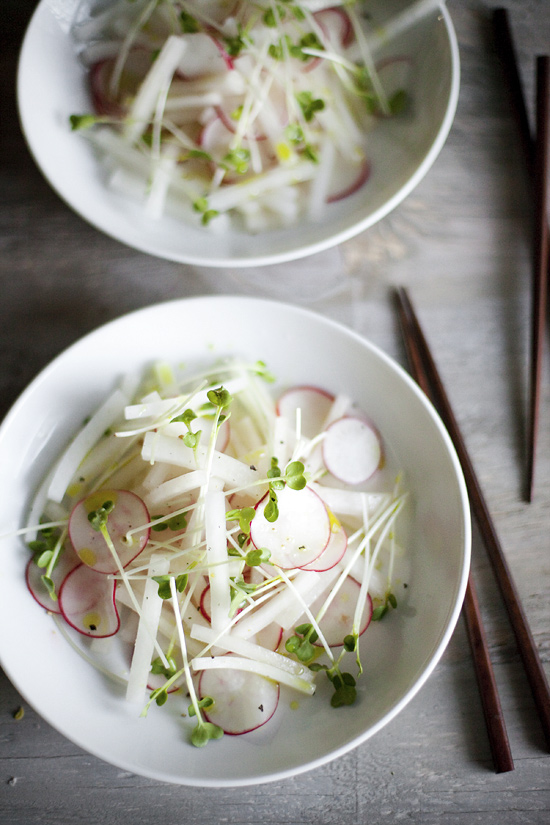 radish salad with yuzu vinaigrette
In the U.S., yuzu juice is sold in bottled form in Japanese markets. If you can't find it, use a combination of tangerine, grapefruit, and lemon juices. Radish sprouts are also available in Japanese and gourmet/health food markets. Serves 4.

1 daikon radish, cut into 2 inch batons
1 small bunch of red radishes, thinly sliced
1 package of radish sprouts
2 tablespoons yuzu juice
1.5 tablespoons grapeseed oil
1 tablespoon mirin (Japanese sweet rice wine)
salt
freshly ground black pepper (optional)
basil oil for drizzling (recipe below)

Combine yuzu juice and grapeseed oil in a small bowl and whisk till emulsified. Add mirin slowly to taste, adjusting amount until the acidity of the yuzu is balanced out. Add a generous pinch of salt, and black pepper if desired. In a medium bowl, toss daikon batons with enough vinaigrette to lightly coat. Top with red radish rounds and radish sprouts. Serve with a drizzle of basil oil.
basil oil
Adapted from Michael Chiarello. Grapeseed oil has a very subtle, light flavor, which allows the essence of the basil to shine through.
2 cups basil leaves
1 cup grapeseed oil
In a blender, puree the herbs and oil until completely smooth. Put the mixture in a saucepan and bring it to a simmer over moderate heat. Simmer for 45 seconds, then pour through a fine-mesh strainer into a bowl.
Immediately strain the oil again through a flat-bottomed or cone paper filter. If the filter clogs, you may need to change the filter partway through. It's okay to pick the filter up and squeeze it gently to get the oil out faster, but be careful not to break the filter. Store in an airtight jar in a cool, dark place or refrigerate.