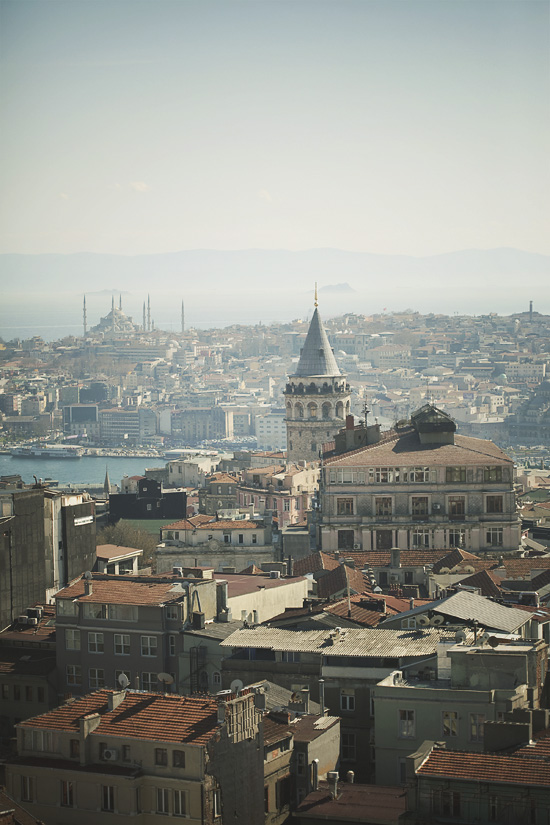 W Istanbul
If you pictured Istanbul to be a crowded and bustling mecca, a myriad of narrow alleyways and meandering hilly streets, where around every corner persuasive but charming men hawked carpets and spices between sips of Turkish coffee and bites of baklava, far away travelers entranced as much by the vast array of goods as by the hypnotic adhan or Islamic call to prayer echoing from the towering minarets above, you wouldn't be too far from the truth. There's another side however, that belies most people's perception of this city of old world charm. Istanbul is surprisingly modern, stylish, and chic.
A perfect example is the W Istanbul. Off the beaten tourist path just steps away from the modest Beşiktaş market lies the first European outpost of the designer hotel chain, nestled between exclusive über-posh boutiques from Marc Jacobs, Jimmy Choo, Bottega Veneta, Fred Perry, and Paul Smith. Pulling up the cobblestone driveway, I felt as if we were being dropped off on Rodeo Drive. The grandly lit facades and meticulously maintained streets had an uncanny resemblance to our own Beverly Hills. On most nights, the overwhelming presence of well-dressed pleasure seekers in their Ferraris, Aston Martins, and Mercedes did little to refute the fact that this (and the nearby Nişantaşı district) was the playground for Istanbul's privileged.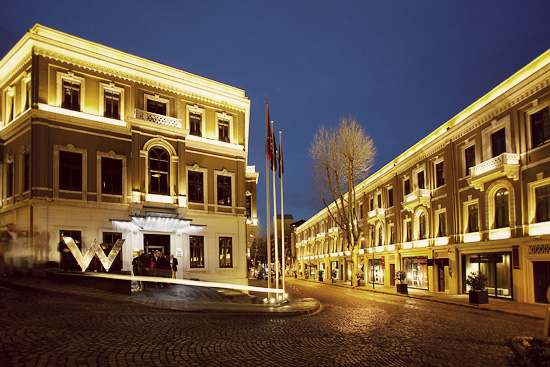 The property is smallish by typical W standards, but the rooms are nicely appointed, though bordering on belly-dancing-ish kitsch. They do have some crazy options for those with unlimited budgets (alas not me), like rooms with private courtyard cabanas. I can't really complain though, as thanks to some gifted Starwood points we were still able to indulge in a little bit of luxury.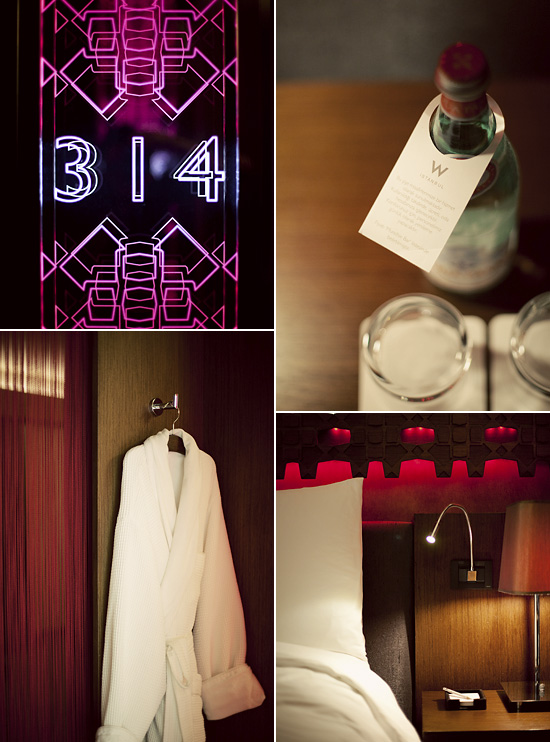 I have to admit I felt a little guilty staying in an American mega-chain hotel when I should have been sampling something a bit more Turkish, but nothing was more comforting than having a place to come back to every night where you know you'd be taken care of.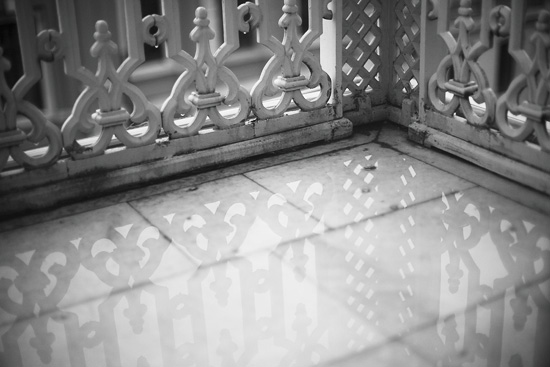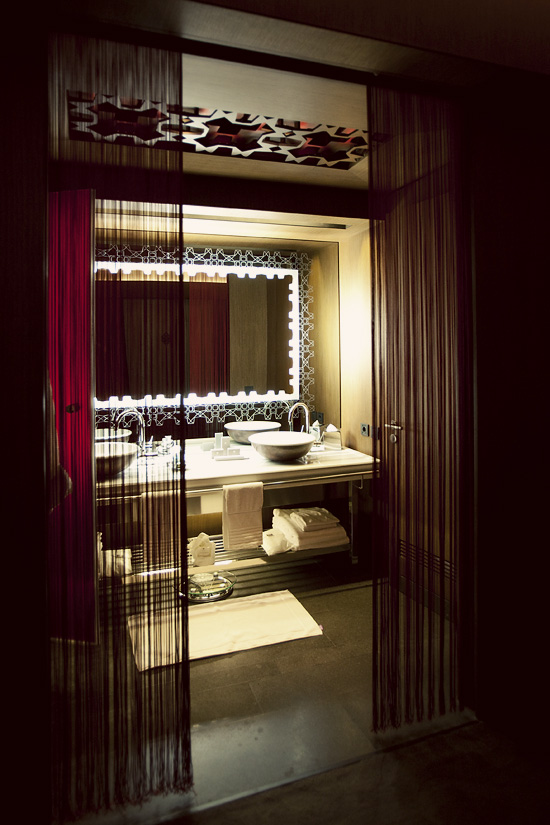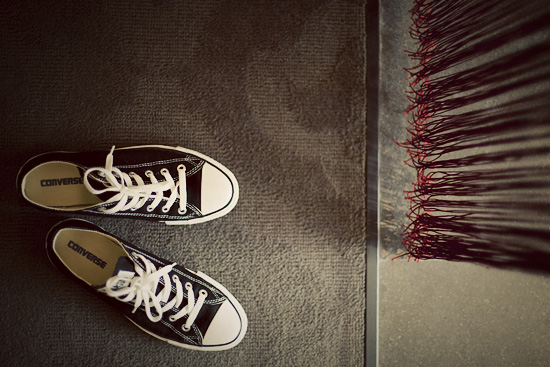 Ah yes, kick off those shoes and rest those weary feet.
What about the Turkish food you ask? I know I know, that's coming up next..
W Istanbul
Suleyman Seba Caddesi No. 22
Istanbul, Turkey
+90 212 381 2121