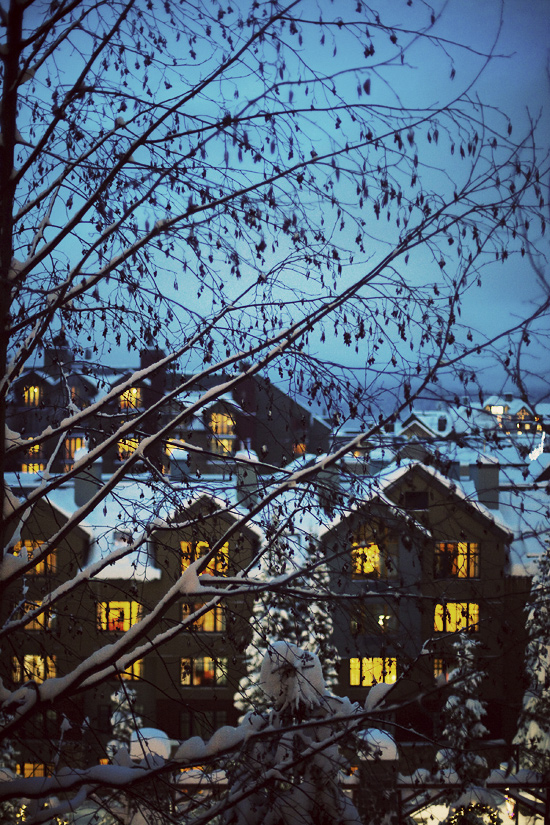 The one thing I've always loved about Whistler is that once you get there, everything is accessible on foot. The quaint European-style village, with its meandering walkways and paths is interspersed with lodging, restaurants, bars, and shops. There's even a small market and liquor store for stocking up on supplies and snacks. All this, right at the base of the slopes.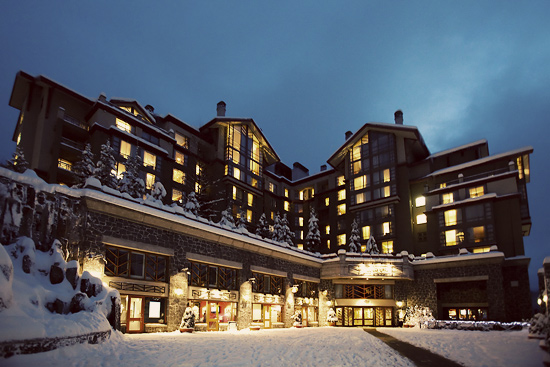 Considering that we spent the new year's holiday here, we were lucky enough to get a room at the Westin Resort and Spa, within a few hundred yards of both the Whistler and Blackcomb gondolas. There's even valet service where you can drop off your gear at the bottom of the run, so you won't have to schlep your board or skis back to the hotel.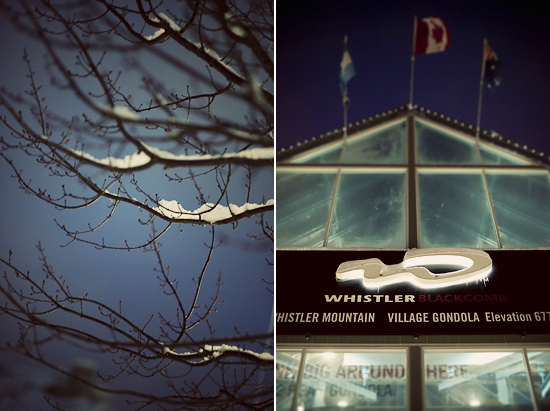 If you thought the restaurant industry was tough, just imagine what it takes to run a successful eatery in a climate where business is extremely seasonal. You either get it right or you're not going to last for long. Though it's impossible to compare this ski town to food metropolis Vancouver, Whistler can still hold its own in quality and variety. On our 3 night stay, we only had two opportunities for a nice dinner, as the new year's eve set menus proved to be too pricey at most restaurants (we ended up getting a quick and satisfying meal at Sushi Village). For the next two nights, we ended up at Bearfoot Bistro and Araxi.
Bearfoot Bistro
Trudging down a snow covered sidewalk, we couldn't help but wonder why our dinner at one of Whistler's supposed best restaurants was located inside a Best Western hotel (I believe it was previously independent at some point). Stepping inside, we were presented with a completely different impression: an extravagant, ornately decorated dining room that whispered more late 80's old money than hip trendy hotspot. I haven't felt so out of place since my first forays into fine dining as a young adult.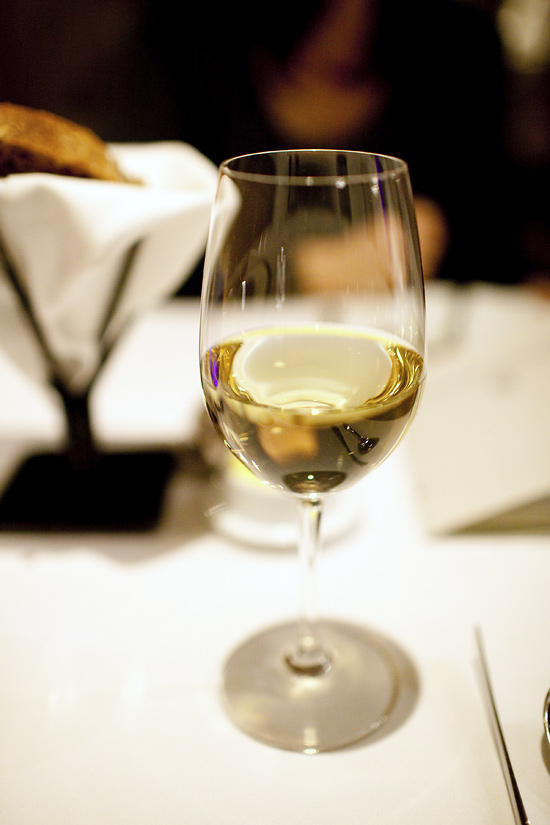 Besides the ambiance, Bearfoot's menu concept was a bit stifling as well. Although there was a large selection of dishes to choose from, we were bound to either a 3 course menu at $89CAD, or a 5 course for $148CAD. On top of that, most of the desirable ooh-aah dishes required hefty supplement charges (a whopping $36 more for a Kobe beef carpaccio appetizer, $26 more for a wild artic caribou with foie gras main). Faced with sticker shock, we stuck to the non-supplemented items for a 3 course dinner.
Though all the dishes were solid and the ingredients fresh and top notch, nothing really stood out as much as the desserts. If left to do it over, I would head to the bar (there's a separate though far less extensive menu) and order a small plate plus dessert. However, the desserts we had were not on the bar dessert menu, and I'm not sure if they could be ordered. Make the menu a bit more flexible (maybe less expensive?), and Bearfoot might be a winner.
Bearfoot Bistro
4121 Village Green
Whistler, BC V0N 1B4, Canada
(604) 932-3433
I still can't get over how beautiful the village and slopes were at night, especially with a light snowfall… it's just magical.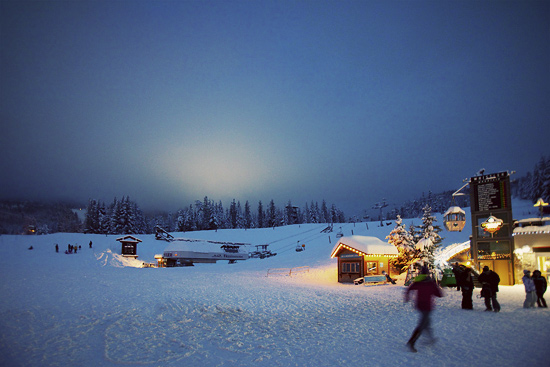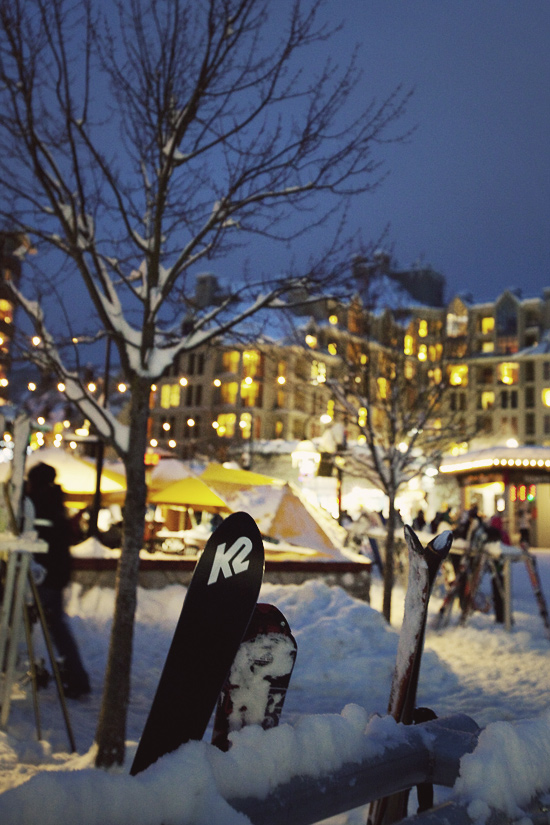 Still reeling from dinner the night before, we set out to get a bite with a little less bite on our wallets (a burger and fries from Splitz). As we walked through the village, my eyes feasted on the warm glow emanating from Araxi. I peered into the window, like a poor pauper on the snow-covered streets of old London, envious of all the warm, gleeful patrons tucked in for a night of good food and cheer. It was one of those what-the-hell moments… I couldn't resist.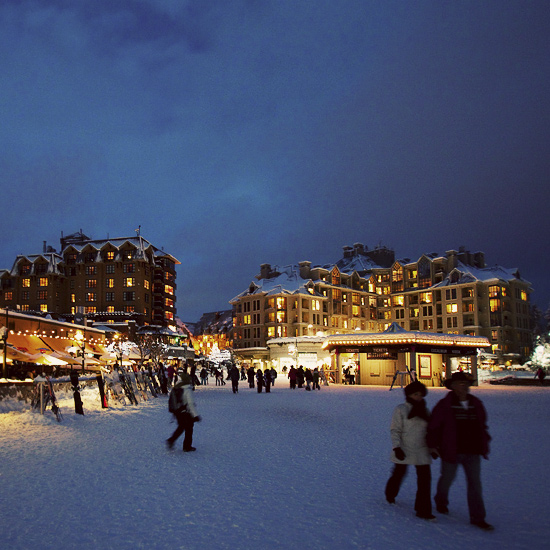 Araxi
We stepped in the from the cold and into the warm and inviting dining room run by executive chef James Walt. Though definitely in the same league as Bearfoot, Araxi manages to feel upscale but totally modern and approachable. Fortunately we were early enough to miss the typical 7-7:30 dinner rush, and scored a nice table for 2 without reservations.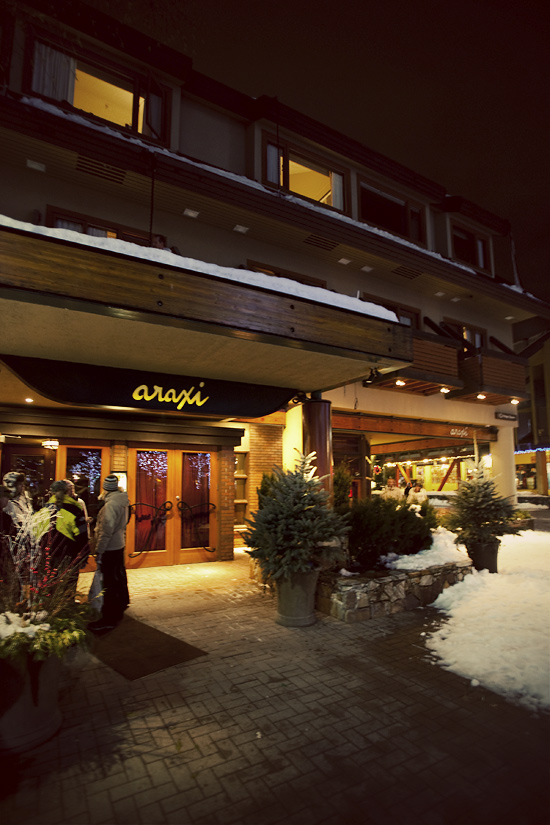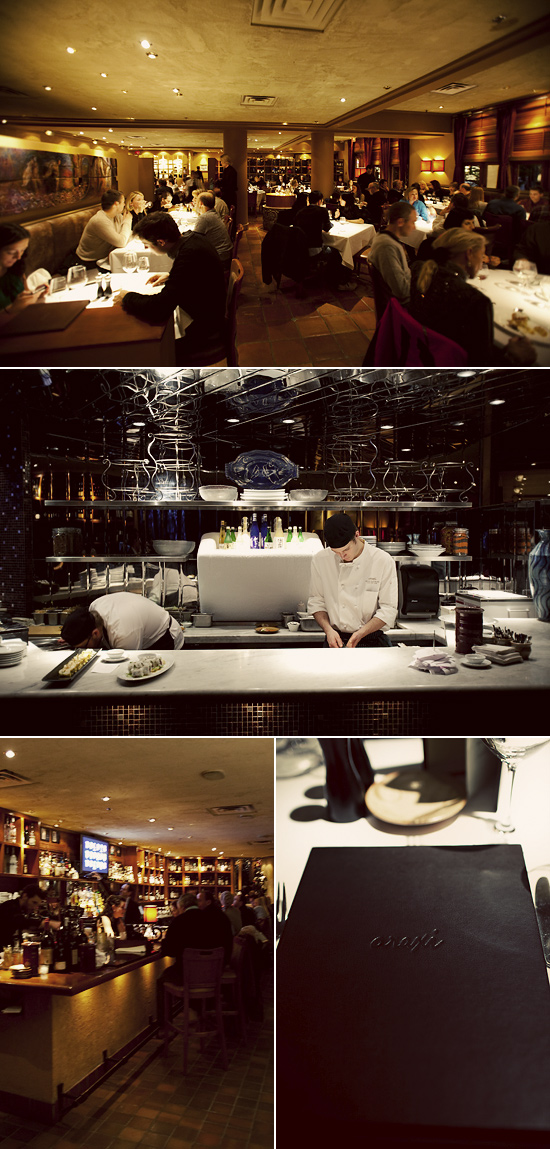 This time, we went with a few selections from the small plates menu. The North Arm beet salad was beautifully plated, with a nice textural contrast from crisp lettuce, crunchy beet shavings, earthy roasted beets, and rich and creamy manchego. The Grilled Vancouver Island octopus, prepared as a terrine, was intriguing and unexpected; the little 'logs' of octopus were tender and distinctly briny.
The local oysters were all sweet and fresh, my favorite being the one topped with ponzu 'pearls'. The duck duo (aka foie gras parfait + duck terrine) was rich and decadent, although the measly two slices of brioche weren't sufficient for all that duck fat goodness. Our server was happy to bring us more upon request, though by the time it got to our table there wasn't much duck left.
Don't let its pale appearance fool you, the gnocchi with tender lamb ragu was hearty and filling; the sharp bite of romano and fresh herbs definitely balanced out the otherwise buttery sauce.
For dessert, a creamy mascarpone cheesecake topped with caramelized apples, paired with a glass of Domaine Pinnacle ice cider from Quebec.
Going out for a cheap, simple dinner? Fail. Finding one of the best restaurants in Whistler? Sweet success.
Araxi
4222 Village Square
Whistler, BC V0N 1B4, Canada
(604) 932-4540