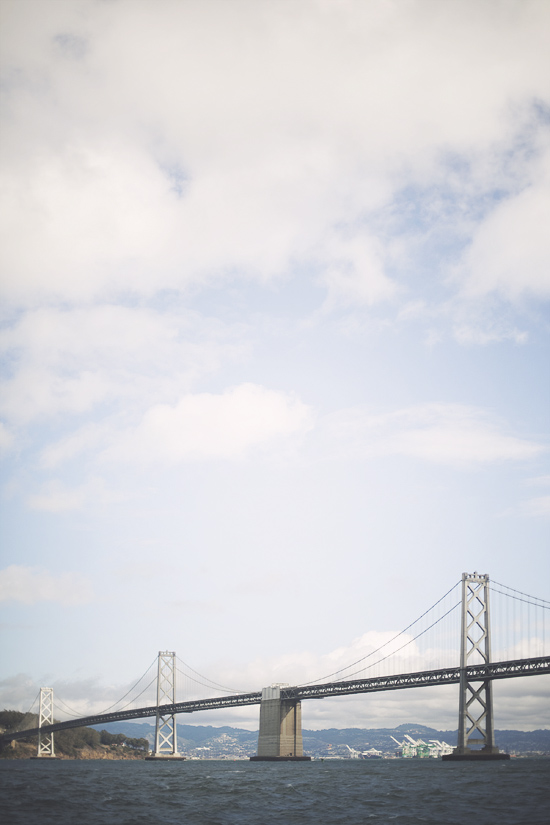 A couple of weeks ago we took a quick trip to San Francisco to visit my good friend Gordon for a few days. Who knew that a weekend of eating, hanging out, and eating some more could yield so many good memories (and yes, tons of photos). I'm going to have to split it up into several posts, so here are some of the highlights from the first couple of meals.
Our first evening in the sopping-wet city, we headed out to Contigo, a little tapas restaurant in Noe Valley.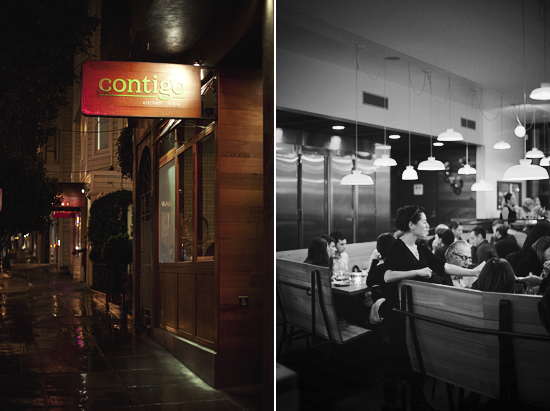 Highlights were definitely the queso fresco, lomo iberico, patatas bravas, and churros con chocolate, though I have to admit that most of our enthusiasm for the food was tempered by a ridiculously long 45 minute wait past our reservation, since the party occupying our table were in no hurry to leave. Bad, bad Contigo.
After an endless downpour throughout the night, we were gifted the next morning with beautiful, sunny skies! Time for some breakfast.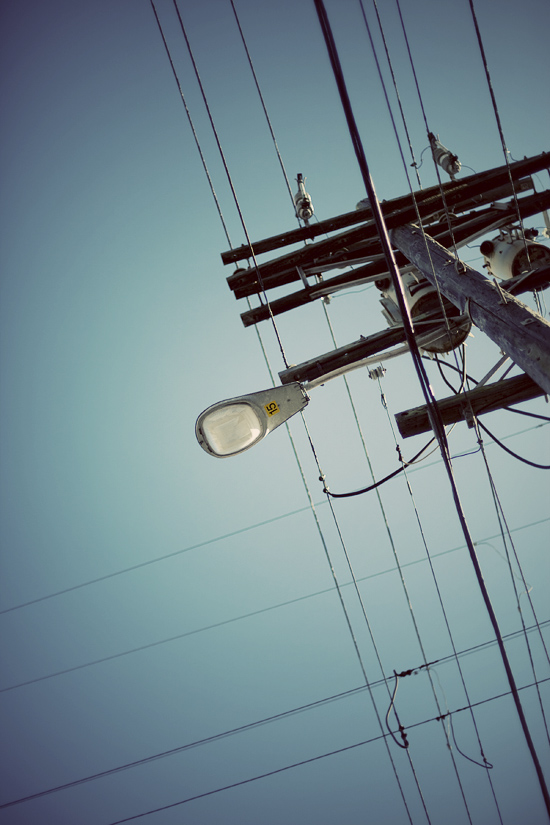 Gordon took us to Dynamo in the Mission for some doughnuts. With about a dozen flavors to choose from, the crowd favorite was the maple glazed bacon apple. Um.. bacon, need I explain more? (We also got a passionfruit milk chocolate for good measure.)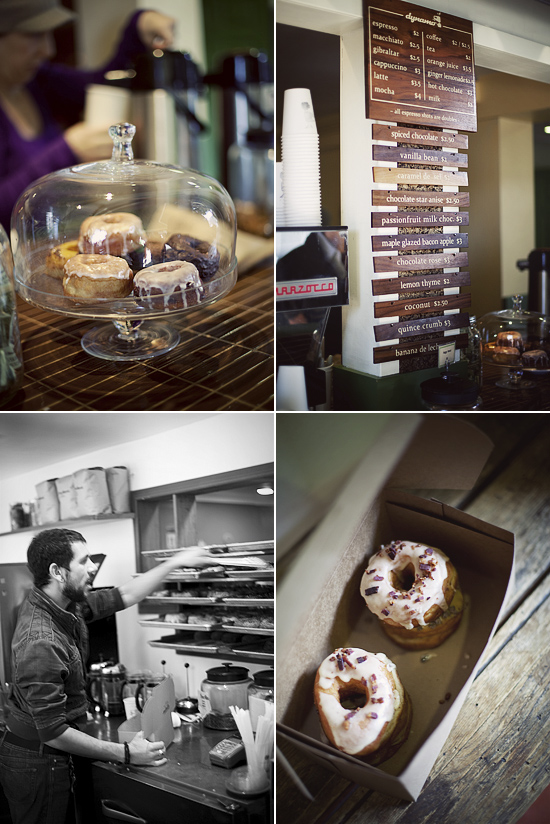 With a box of doughnuts in hand, we made a quick jaunt to Philz. Though I've had their coffee (beans) before, Gordon assures me that I need to try their made-to-order poured coffee.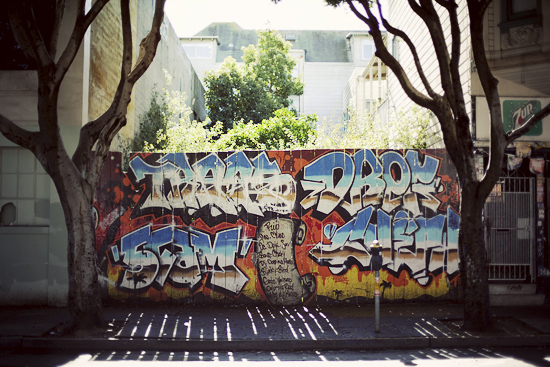 Philz has a real bohemian vibe. No test tubes, beakers, La Marzoccos, or Clovers here. Just straight-up, handmade drip coffee. Now that's love in a cup!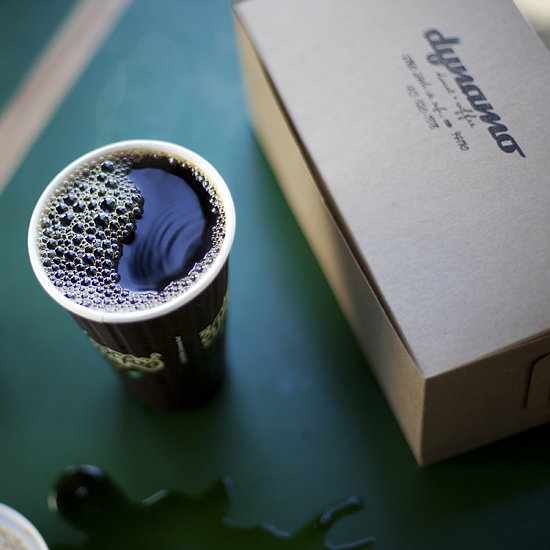 A steaming cup of Jacob's blend + maple glaze bacon.. this is killing me. I really shouldn't write these posts late at night.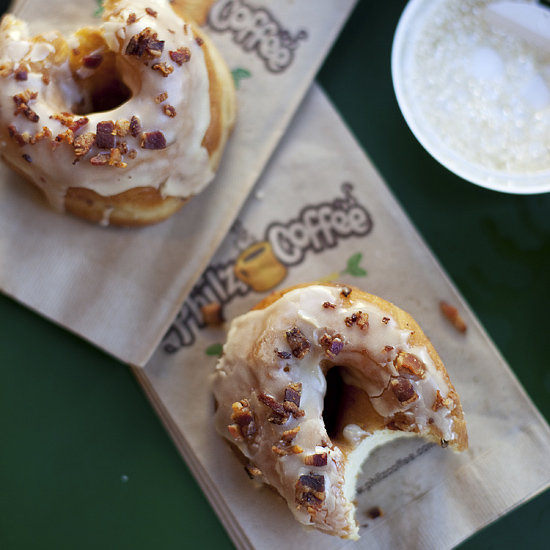 Next up, off to the Ferry Building!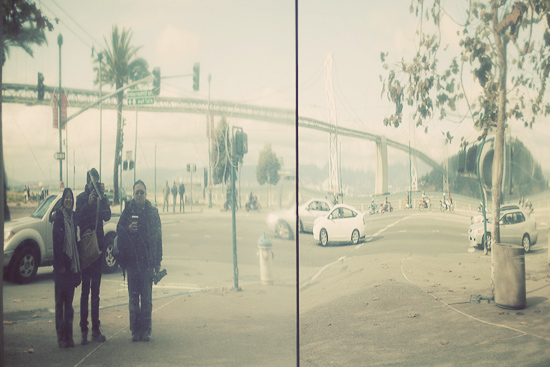 Contigo
1320 Castro Street
San Francisco, CA 94114
(415) 285-0250
Dynamo Donuts and Coffee
2760 24th Street
San Francisco, CA 94110
(415) 920-1978
Philz Coffee
3101 24th Street
San Francisco, CA 94110
(415) 875-9370