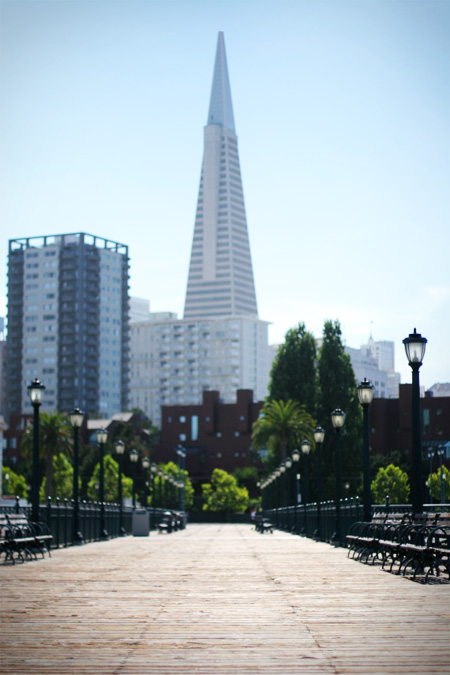 Tony Bennett may have left his heart in San Francisco, but I think I left my stomach. Here are just a handful of my favorite eateries. More to come in another entry!
Brenda's French Soul Food
Who would have imagined that the one of the best Creole restaurants I've sampled was in the heart of San Francisco. There may be the naysayers that claim that it's not completely authentic, and in some ways I may have to agree. I've dined throughout the south (North & South Carolina, Savannah, New Orleans), and for the most part, Brenda's is better. The execution and flavors are superior (most southern/soul/creole/cajun food I've tried have been too salty or bland.) A must try is the oyster po-boy (get shrimp if you don't like oysters). The plump oysters were perfectly seasoned and fried, and bursted with flavor with every bite. The spicy rémoulade countered the richness of the oysters, and the toasted roll was pure, buttery heaven. I do have to admit the beignets were a little bit of a let down, suffering from too much doughiness inside. Overall, a great place for brunch if you can beat the crowds lining out the door.
Brenda's French Soul Food
652 Polk Street
San Francisco, CA 94102
(415) 345-8100
Pizzeria Delfina
I don't think there's enough I can say about this place. Hands down still the best margherita pizza I've had in California. The crust is thin, bubbly, and charred, and still able to hold up to the tomato sauce and buffalo mozzarella. And please, no Mozza comparisons. There are none. Delfina has managed to keep their food pure and simple, and utterly delicious. Bravo.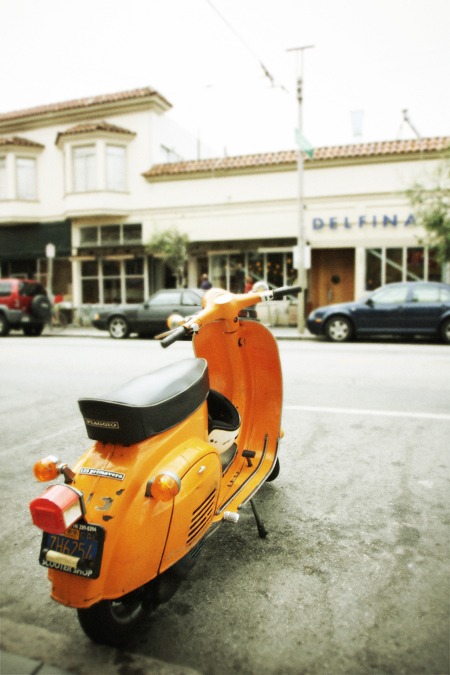 Pizzeria Delfina
3611 18th Street
San Francisco, CA 94110
(415) 437-6800
Bi-Rite Creamery
Just a skip and hop away from Pizzeria Delfina is the bay's best ice cream shop. Perfect for dessert after pizza, or a snack, or whatever reason. Flavors like Roasted Banana, Salted Caramel, and Balsamic Strawberry are just different enough to keep it interesting, but in the end it's Bi-Rite's ultra-luscious mouth feel that makes it leaps above the rest. Using Strauss Family Organic Dairy doesn't hurt either.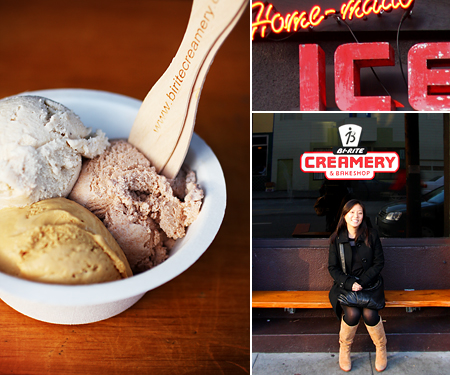 Bi-Rite Creamery
3692 18th Street
San Francisco, CA 94110
(415) 626-5600
Ritual Roasters
Artisan, house-roasted coffee made with love and passion, what's not to like?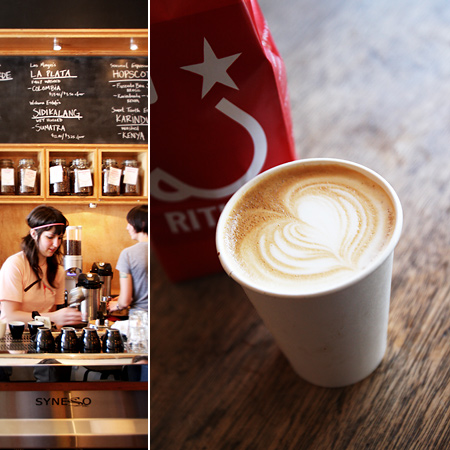 Ritual Roasters
1026 Valencia Street
San Francisco, CA 94110
(415) 641-1024
Have a great weekend!