white out
Author: à la mode*
Filed under: travel
Thursday
Feb 4, 2010
new year's on the slopes of Whistler Blackcomb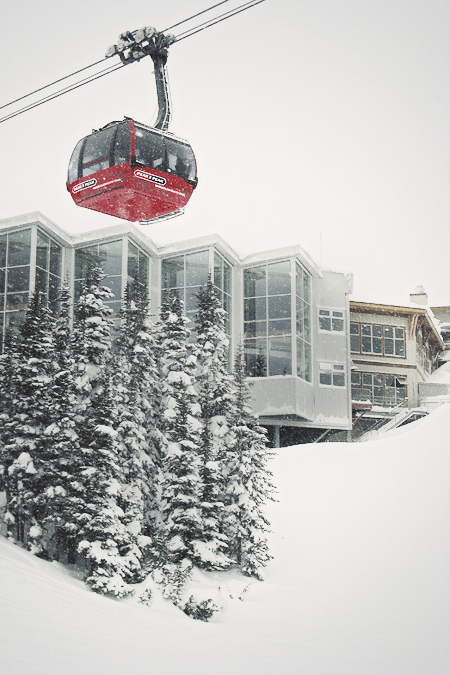 All that bitching about rain and gloom in Vancouver fell silent as we were treated to a magical white new year's eve in the village, followed by a chilly but awesome powder day on the slopes. Welcome, 2010!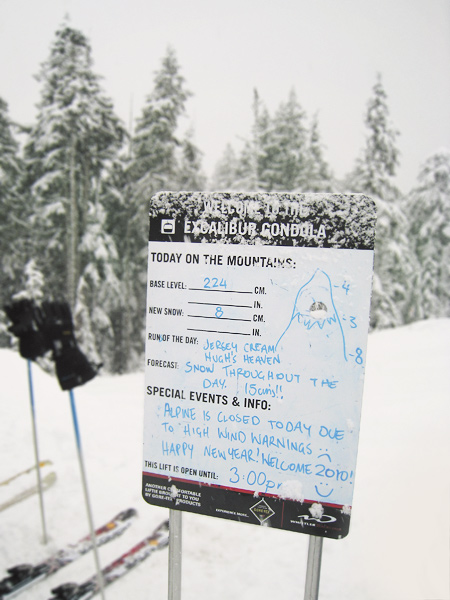 With its low base elevation (2,214 ft in the village), Whistler Blackcomb is susceptible to wet slushy conditions on the lower part of the mountain. When the weather cooperates, it's pretty darn awesome.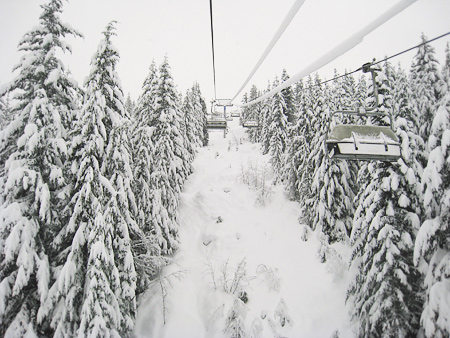 The trees are totally flocked!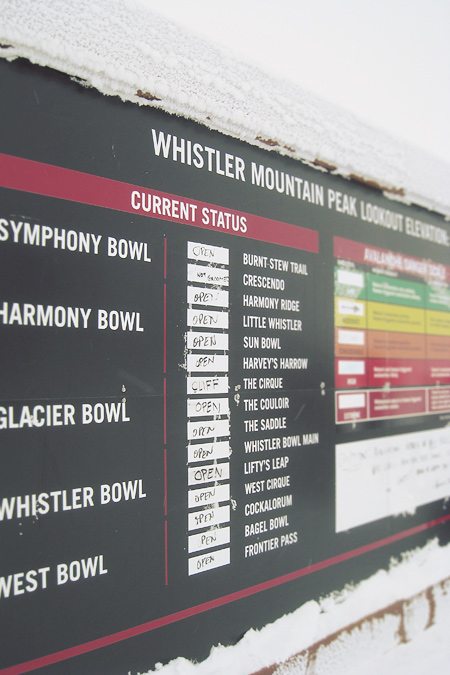 Basically the whole mountain is open (after a lot of avalanche control).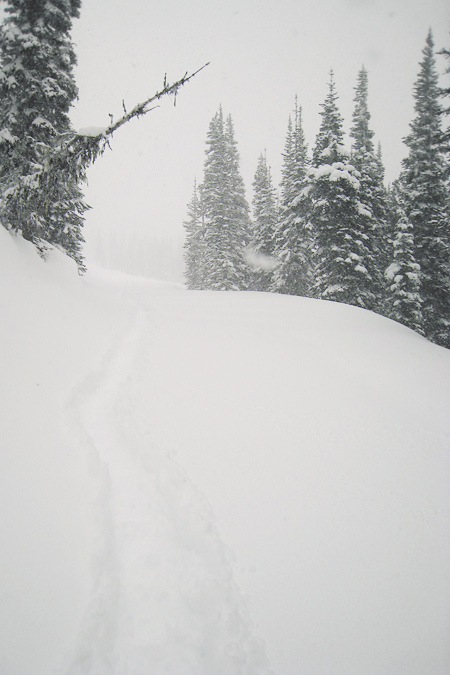 I was the only one on this run for a good 20 minutes, because no one was stupid enough to board in knee-deep powder on the moderately flat areas.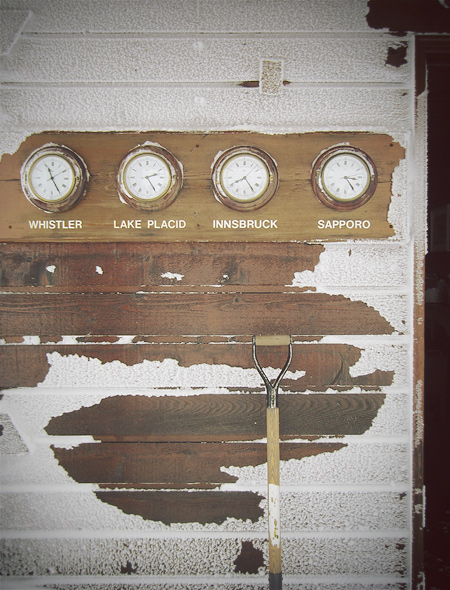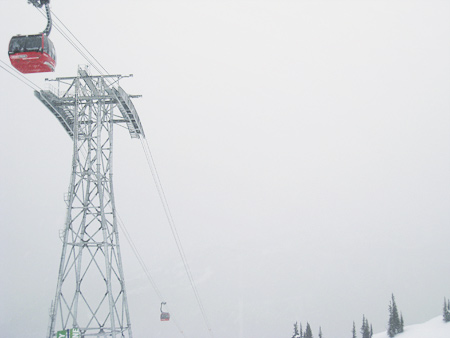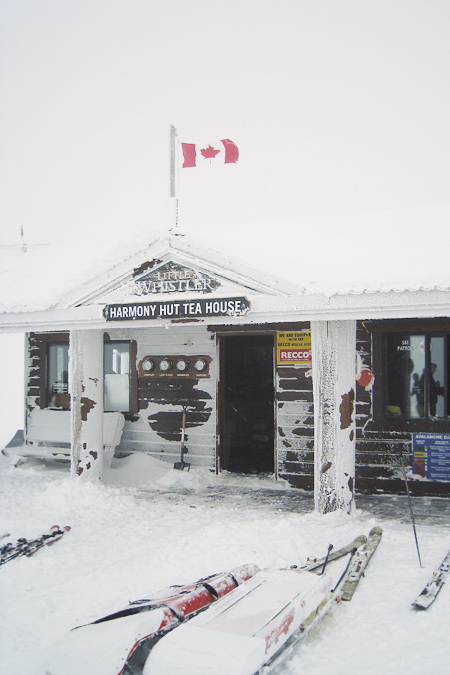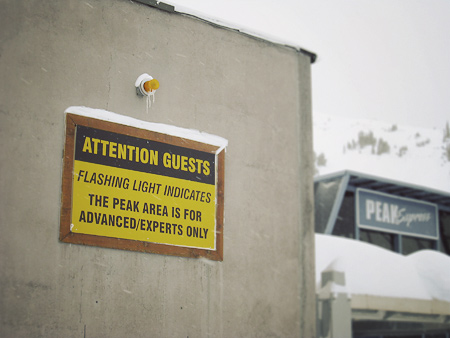 Kids, do not attempt this at home. Wait, who am I kidding.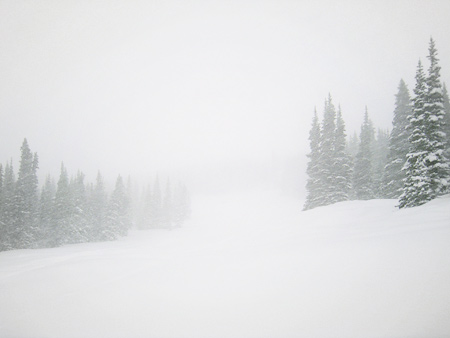 Yes, it was really this deserted… and snowy.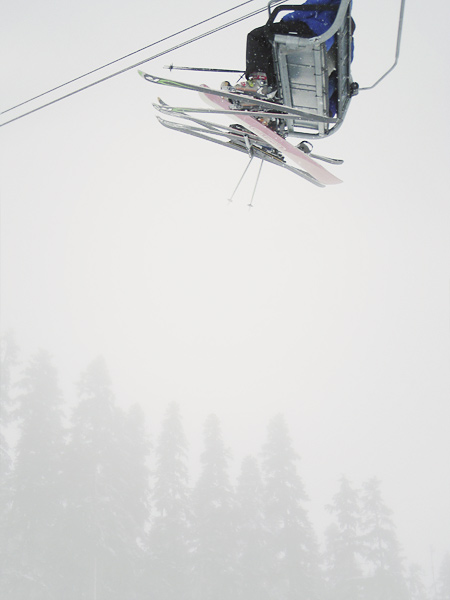 Brrr… time to get in from the cold and refuel.