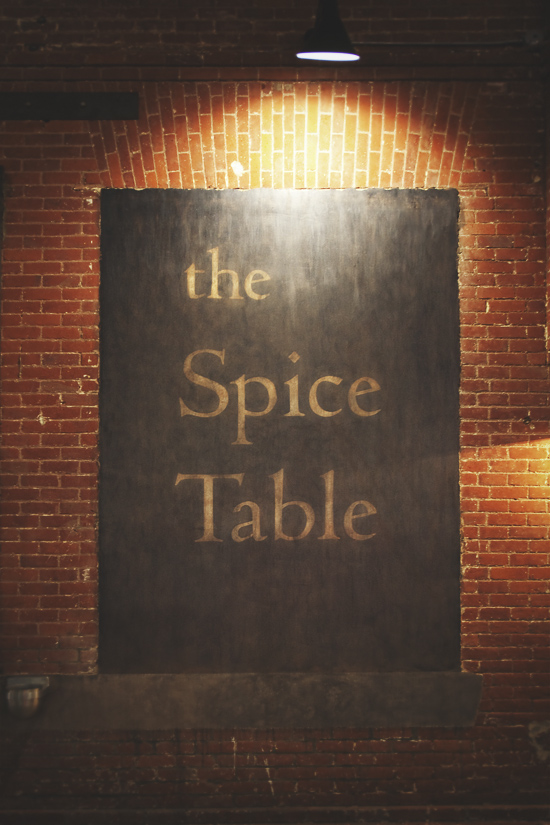 Some say opening a new restaurant is very much like giving birth to your first child. You jump into the deep end not fully sure of what you are getting yourself into; a long journey involving months of planning, hard work, and a lot of blood, sweat, and tears. But when the moment comes, and you see your baby for the first time, you know without a doubt all the pains of labor were worthwhile.
I can't claim to have accomplished either feat, but I was undeniably proud when I heard that chef Bryant Ng's long awaited Spice Table in downtown LA was ready to serve its first customers. You see, I've followed Ng like a distant uncle, since hearing his story of leaving the corporate world to pursue his passion and love for food, going to Paris to study at Le Cordon Bleu, and cutting his teeth through an all-star roster of restaurants including Daniel (NY), Campanile (LA), La Folie (SF), and most recently, Pizzeria Mozza (LA). I've had the opportunity to sample Ng's food on a few occasions, both personally and in professional kitchens, and this guy really knows what he's doing. When a mutual friend told me a little while ago that Bryant left Mozza to finally pursue the dream of opening his own place, I was justifiably excited. After over a year of waiting and getting progress reports along the way, the day had come. Through my good friend from whom I know Ng, we were invited to be one of the first ones to sample the food at the Spice Table.
The restaurant occupies the space that once housed Cuba Central, and though I had never been there before, construction photos document the the complete gutting of interior so that Ng could realize his vision. Stepping into the Spice Table for the first time, you instantly feel an air of sophistication and refinement unexpected for a freshman attempt. The interplay of different elements and styles, and use of rustic materials like brick, wood, and copper is a prelude to Ng's cuisine; simple and unadorned but with an underlying complexity that exudes a great attention to detail.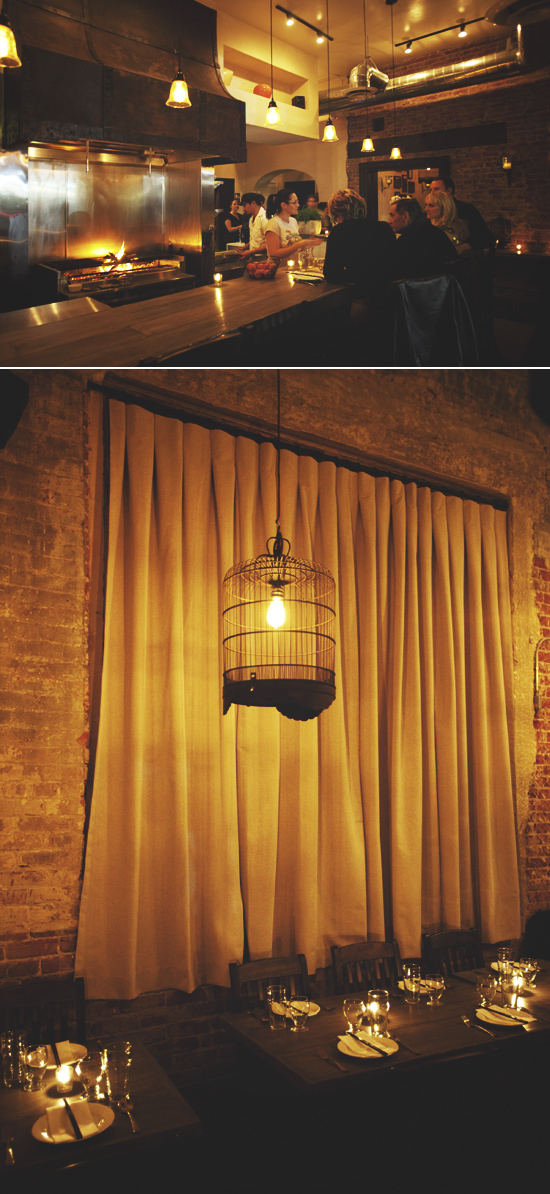 As you walk through the restaurant, there are definite touches of the east, like the lanterns fashioned from bamboo birdcages sourced from Vietnam. There's enough restraint however, to keep it from being too Asian kitschy.
After learning his craft in some fairly upscale restaurants around the country, chef Ng returns home at his own place. The dishes are a nod to Ng's Singaporean roots, and wife Kim's Vietnamese heritage. Sambal fried potatoes are crisp, pillowy, thumb-sized nuggets, tossed in a lip-smacking chili sauce and slivered scallions. The pate and baguette is rich and livery, more deconstructed banh mi sandwich than French appetizer. The curry fried chicken wings show off Ng's deft hand at spice, the curry powder adding just the right amount of unctuousness to the crispy crust. In what I believe to be a play on the salt and pepper calamari dish, Ng lightly batters cauliflower florets and deep fries them; they're delightfully tender and very, very addicting.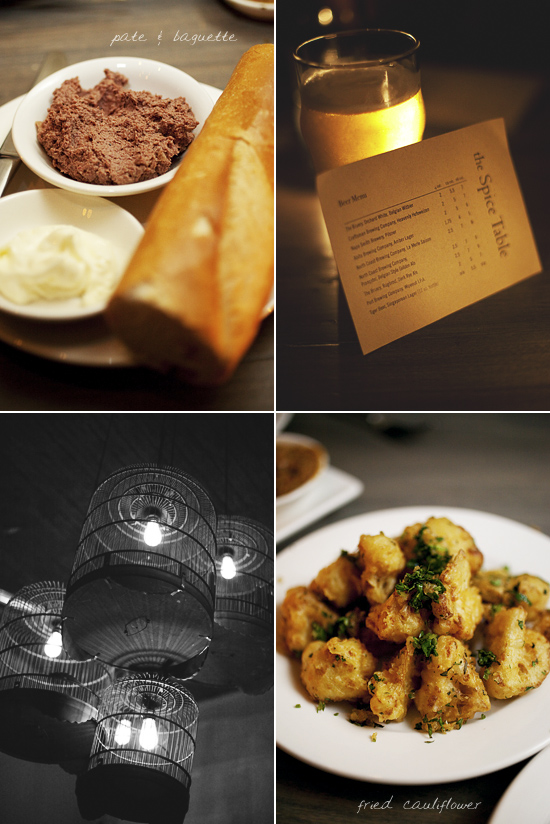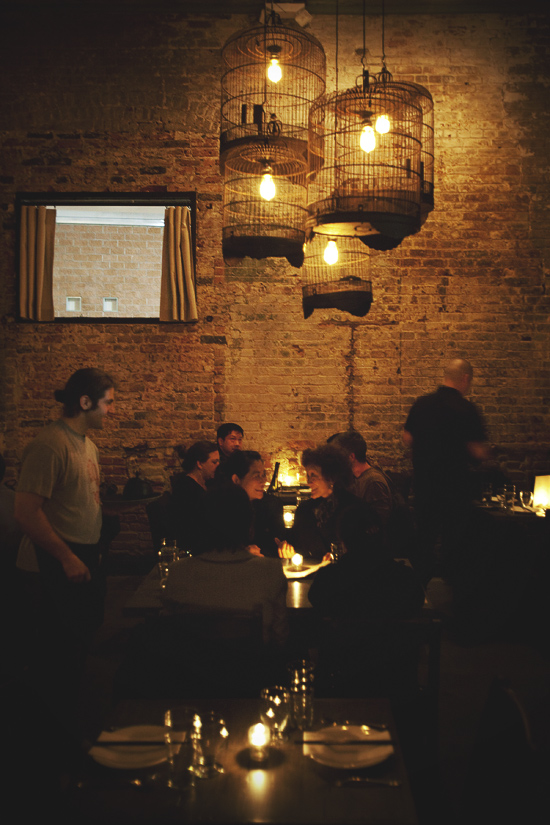 The Spice Table offers a selection of satays, and tonight we sampled the lamb belly and pork varieties. I closed my eyes and the aroma of the charred meat skewers transported me to back southeast Asia. The laksa, a Singaporean favorite of thick round noodles in a rich curry broth, is heady with fragrance of sweet coconut. Slurp down the noodles and the spice builds in a warm and very satisfying mouth-tingling way. We sampled more dishes, each washed down with pints from their handpicked beer selection. If there is one thing evident from our initial experience, it's that Ng definitely has a mastery of spice right out of the gate. The heat doesn't slap you in the face, it embraces you like a toasty blanket. The chef assures us however that there will be some items in the near future that will also satisfy the macho, man vs. food types. We'll have to check back on that.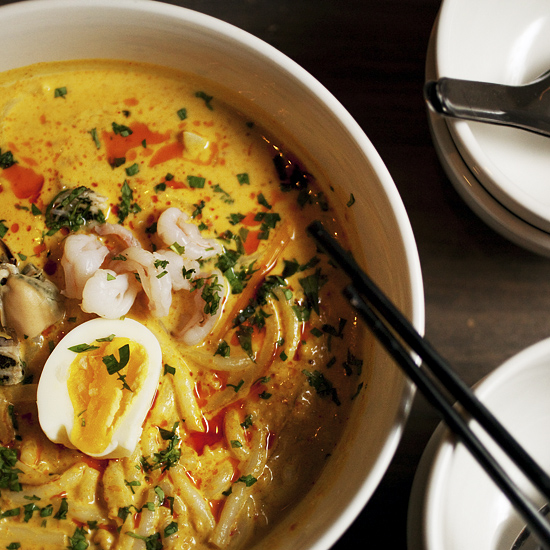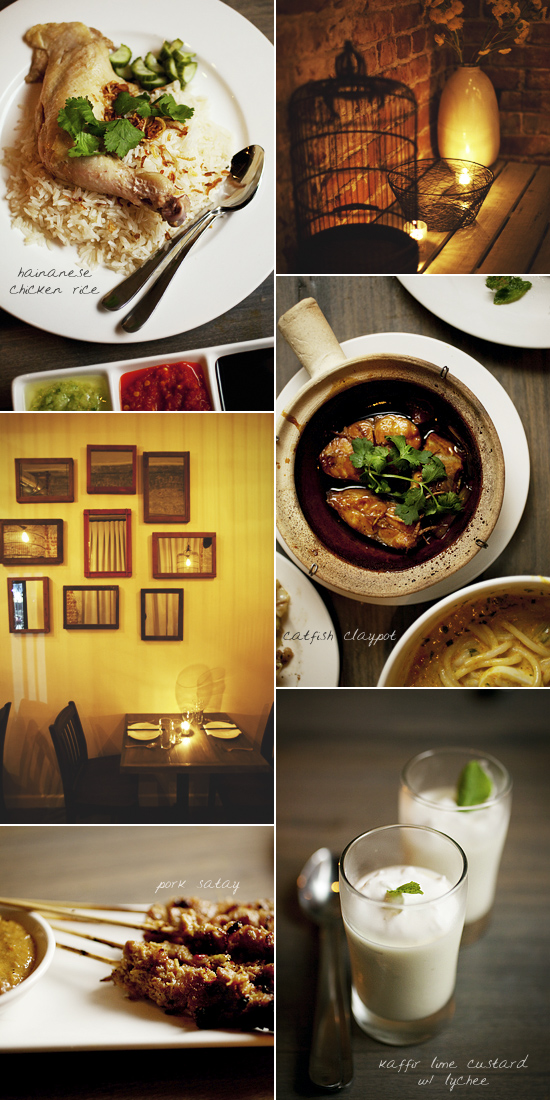 At this point, there is a limited dessert menu, but don't let that fool you. The kaffir lime custard looks a bit plain and unassuming but it was the perfect palate cleanser for the night; the creamy, tart custard with pops of lychee swirled throughout helped smolder the flames from our night's meal.
Congratulations Bryant and Kim, on your new addition. We hope to be able to watch it grow and grow over the years.
The Spice Table
114 S. Central Avenue
Los Angeles, CA 90012
(213) 620-1840