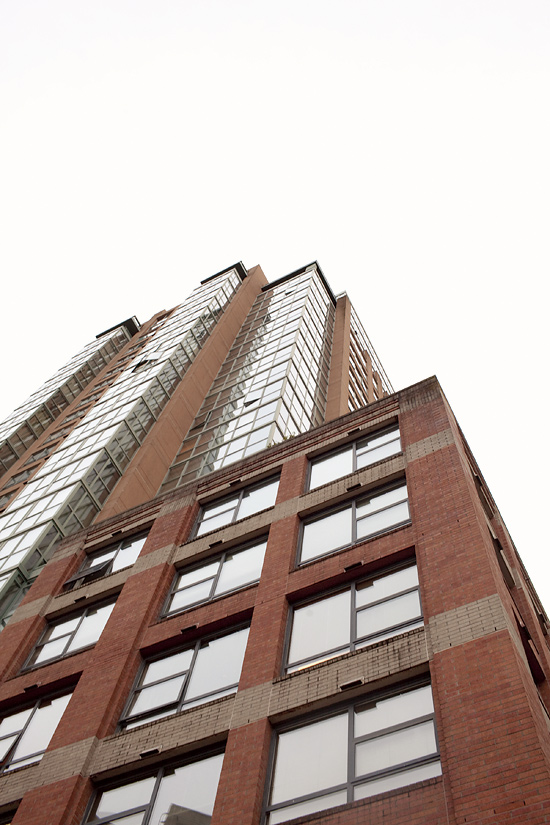 We had one more night and day in Vancouver after returning from Whistler, and though returning to the Loden would have been just fine, a change of venue and scenery is always welcomed. So in our planning we decided to switch up hotels and spend a little time across the way in Yaletown.
Opus Hotel
Billed as one of Vancouver's most stylish boutique hotels, the Opus is situated among trendy boutiques, restaurants, and hotspots in the revitalized industrial warehouse district of Yaletown. Though not as posh and polished as the Loden, the Opus still holds its own with friendly and impeccable service, a great location, and proximity to nearby amenities.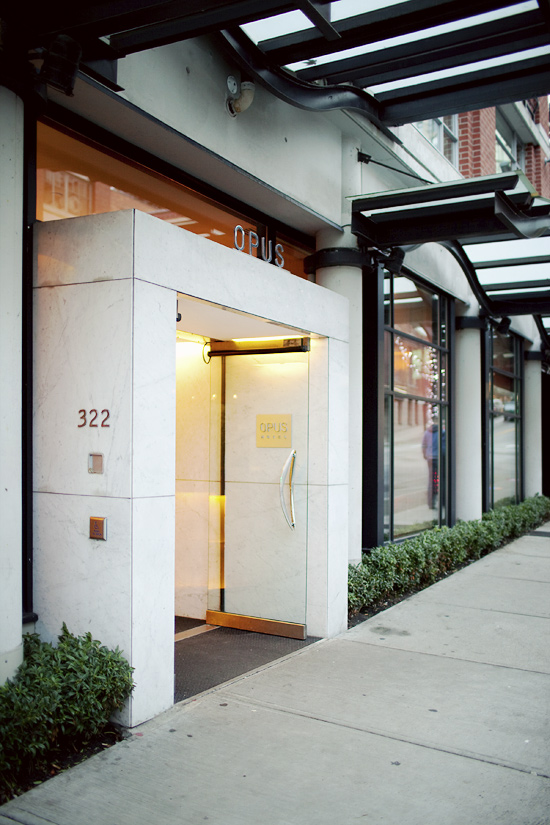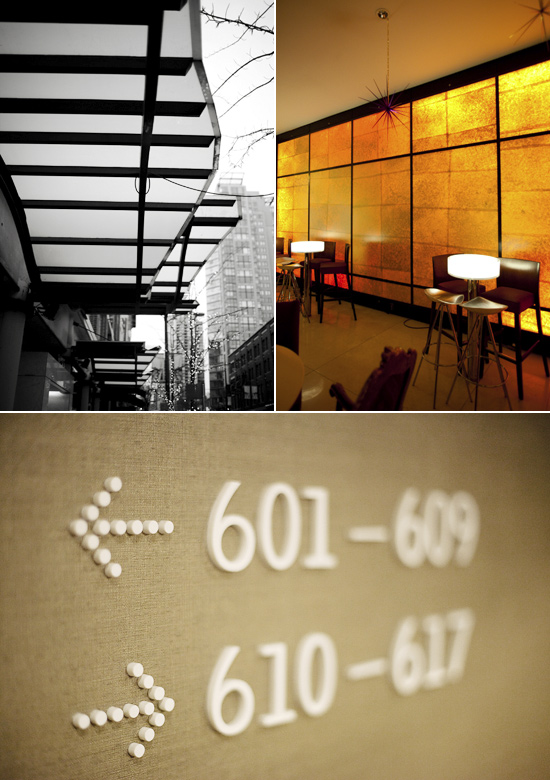 Our room was clean, comfortable, and quiet (don't count on this, as the hotel was uncannily empty during the pre-olympic lull). However, the decor was a bit pedestrian and dated, seemingly in need of a refresher since its launch in 2002. A small nitpick, yes, though warranted since competition in Vancouver is fierce and the prices weren't exactly cheap.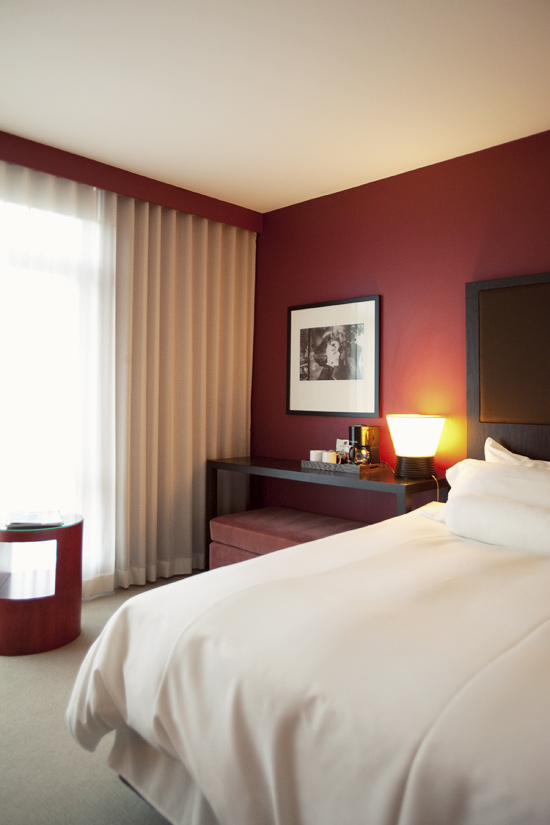 Opus Hotel
322 Davie Street
Vancouver, BC V6B 5Z6, Canada
(604) 642-6787
Unfortunately by the time we arrived from Whistler and finished settling in, it was late afternoon on Sunday, and all the shops were already closed. The concierge suggested that we take a walk to the waterfront, only a few blocks away. One of the best recommendations, ever.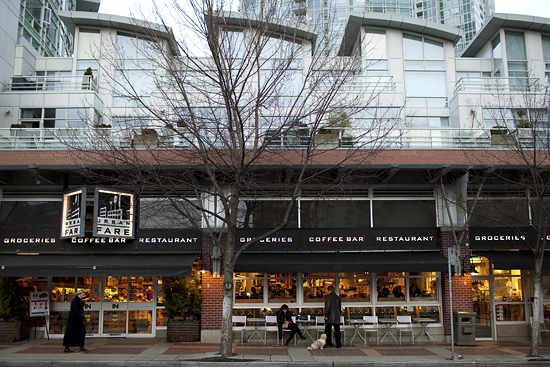 We passed by Urban Fare, Vancouver's answer to Whole Foods. A total citydweller's food paradise.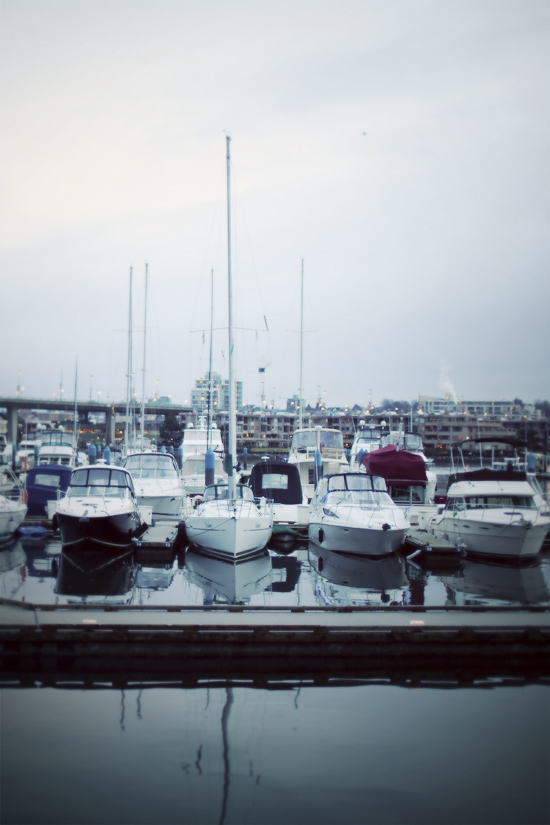 We got down to the marina only to realized it was way too beautiful without my wide angle lens! After a brisk walk to and from the hotel, we were treated with these breathtaking waterfront views.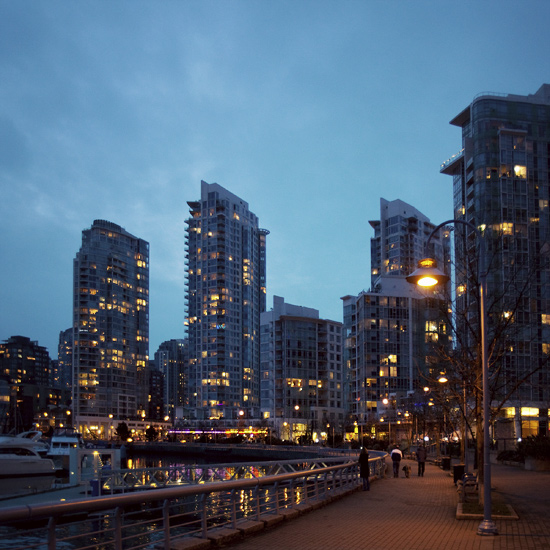 The seeds are being planted… I could totally imagine living here. We continued walking along the water, towards BC Place and the Plaza of Nations.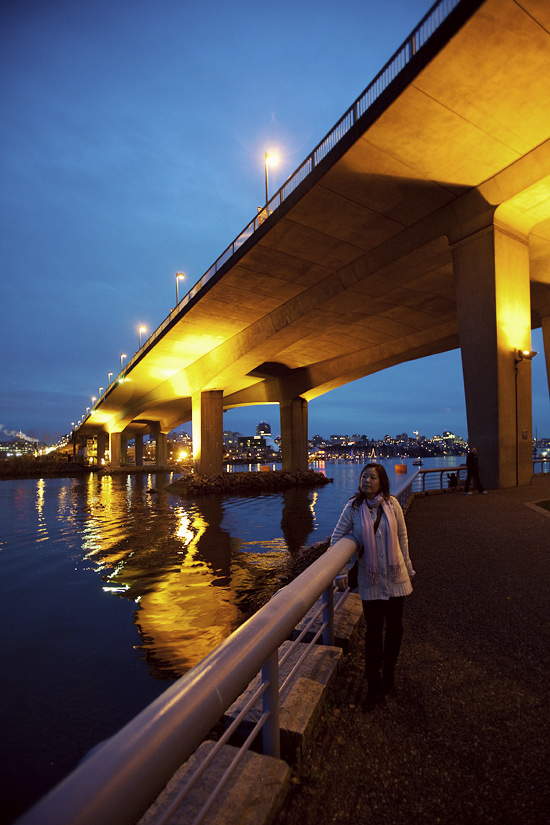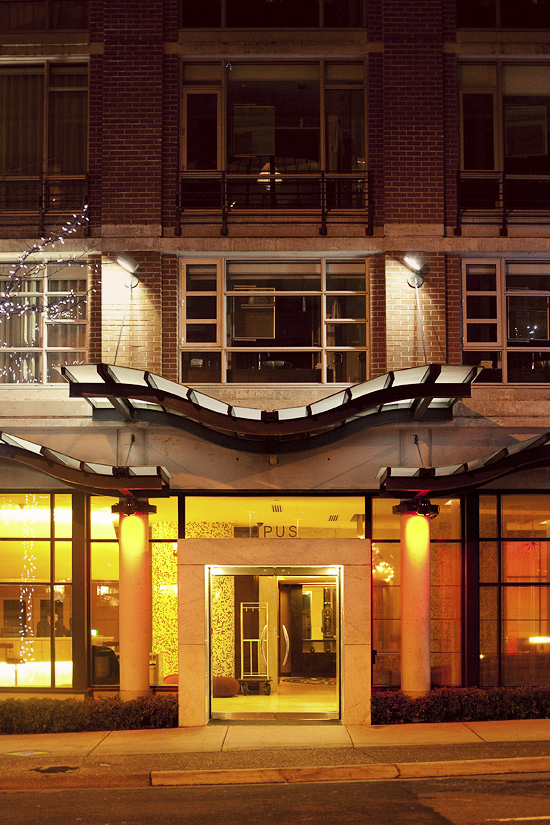 And back to the hotel to freshen up before dinner.