Thursday
Nov 26, 2009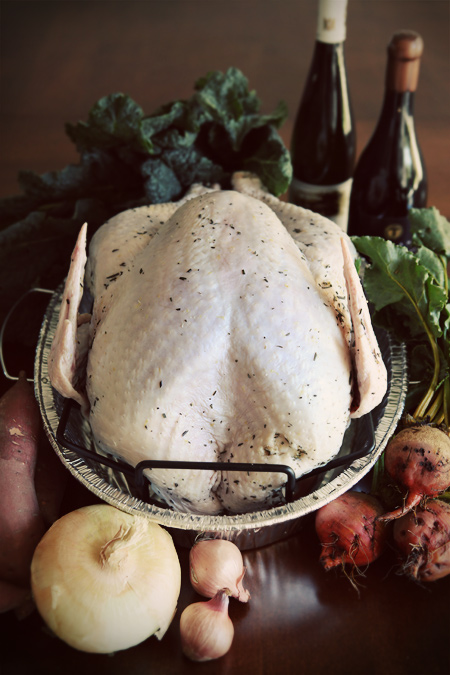 Wishing everyone a wonderful celebration of love, family, and friends and all that we have to be thankful for. Oh, and of course, good eating!
Author: à la mode*
Filed under: eats
Wednesday
Nov 25, 2009
succumbing to cupcakes at local gem, Sweet and Saucy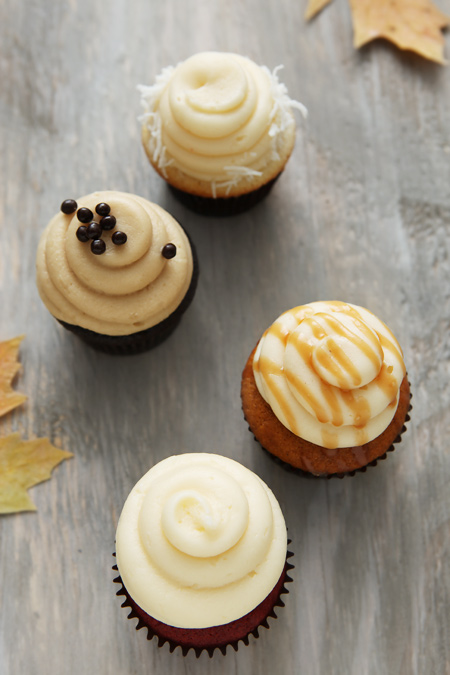 I have to admit, I'm somewhat of a sugar junkie. I often wonder where it comes from, but a look back to my childhood easily reveals the beginnings of an addiction. They say breakfast is the most important meal of the day, and my mom must have believed sugar was the best way to fuel a young body. I was fed a steady morning diet of hostess products: ding dongs, ho hos, fruit pies, pink coconut snowballs, twinkies, and yeah, those cupcakes with the hard peel-a-way frosting and the white telephone cord swirl. And when she wanted to make it semi-homemade à la Sandra Lee, she sliced some store bought poundcake and slathered it with Duncan Hines frosting from the can. Yes, that's right, pure sugar. There was no way this kid was going to eat Cheerios or Kix. I'm sure this was to be a solid foundation for my love of anything sweet.
So you see, sugar and I have history. Though I've cut back quite a bit in my adult years, I still enjoy a hit here and there (ok, that's a bit of an understatement, I still enjoy it quite a lot). When I'm feeling kinda low or need a pick-me-up, I find myself heading over to nearby Sweet and Saucy Shop for a fix. Chef/owner Melody Brandon specializes in custom cakes and desserts, but thankfully provides daily goodies for those desiring instant gratification. A cupcake or two (or more… to share of course) usually does the trick for me. Melody's cupcakes are light and moist, though the frosting is sinfully sweet.  She offers eight daily flavors plus four more on rotation. This time around it's chocolate espresso (chocolate cake with chocolate ganache filling, espresso, Kahlua cream cheese frosting and topped with chocolate crunchy pearls), red velvet cake with cream cheese frosting, coconut cake with coconut cream cheese frosting and coconut shavings, and the seasonal special, pumpkin with salted caramel.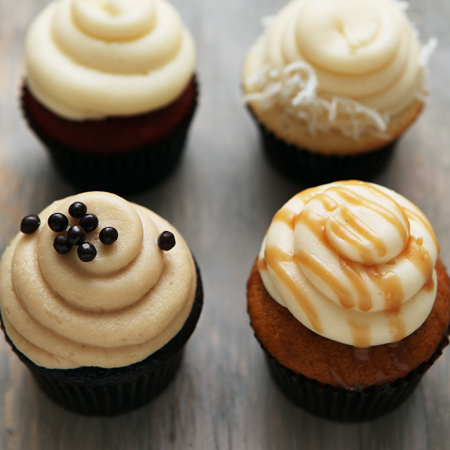 I still have some left, guess what I'm having for breakfast!
Sweet and Saucy Shop
6400 Stearns Street
Long Beach, CA 90815
(562) 397-9190