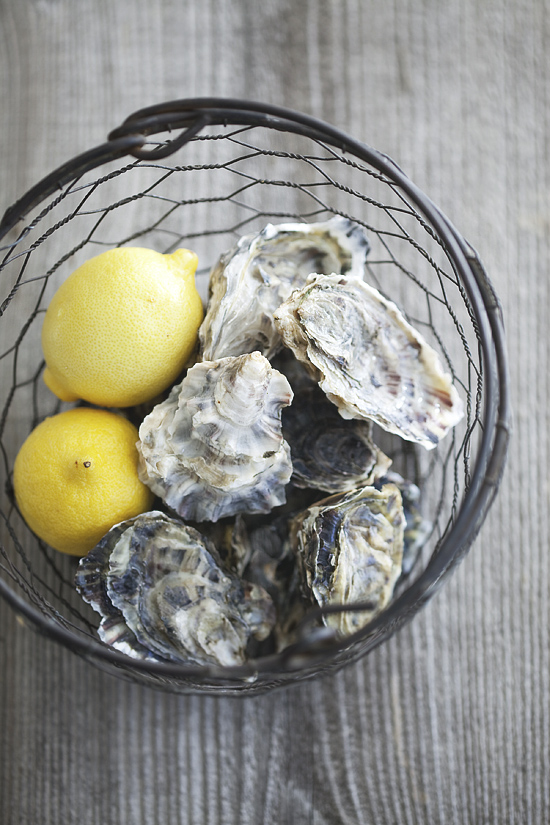 Over the summer I finally made it out to the much lauded Santa Monica Farmers' Market. While the market lives up to its reputation for having some of the best produce and artisanal food stuffs in Southern California (a popular stop for LA chefs), I found it somewhat lacking in the instant gratification department: not enough food stalls! Ogling over eye-poppingly fresh fruit and veggies does work up quite an appetite, so when we came across Carlsbad Aquafarm's little stand selling freshly shucked oysters, we figured it would be the perfect snack to tie us over till sitting down somewhere for lunch. A half dozen to test the waters disappeared within a few lip-smacking slurps, and we were soon back for another round. Though they traveled a 100 miles north from sleepy Carlsbad that morning, I think it would be safe to say that they were the freshest, tastiest oysters to be found anywhere in Los Angeles.
These sweet, briny mollusks eventually drew us to the Hollywood Farmers' Market, where Carlsbad Aquafarm sets up on Sundays. the HFM instantly became our favorite; it still had a great line-up of vendors (some of the same from the SMFM), more food options, and it's less crowded to boot! Getting a dozen of these babies on the half shell became a market ritual, along with a few pints of Carmela's excellent ice cream (to take home of course), and some delicious and cheap pupusas salvadorenas from Delmy's.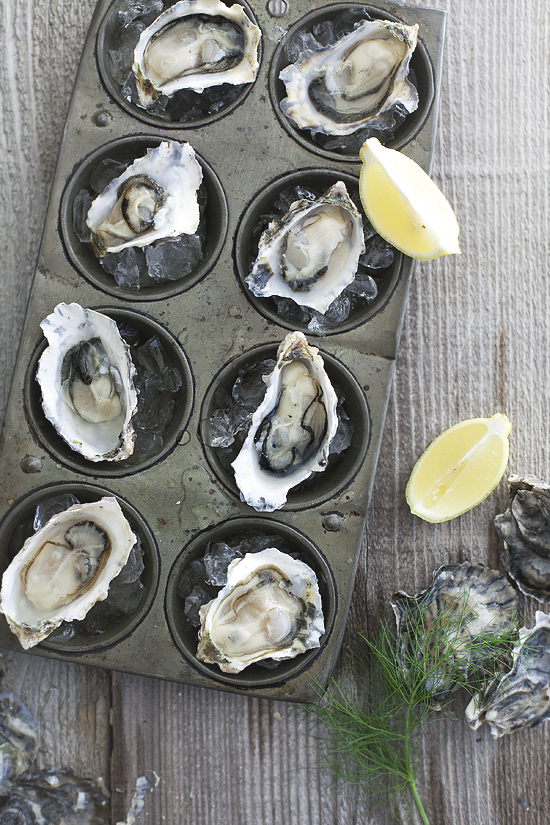 This past weekend we arrived early enough to the HFM to make sure there were plenty of oysters to go around (note to late risers like me, sometimes they sell out before 11:30 or so). Unfortunately the market 'police' had made their rounds, someone had forgotten their permit, and no shucked oysters were to be had at Carlsbad Aquafarm's stand. Not much arm-twisting was needed to grab some to take home, and at $10/dozen it's quite possibly the steal of the century.
Not wanting to feel like absolute gluttons after grazing at the market, we arrived home with a mere dozen of Carlsbad Blondes. The shells were immaculate; not a barnacle, spot of mud, or critter to be found, which speaks volumes about the detail and attention paid to the farming of these oysters. If my memory serves me correctly, the oysters go through a finishing process in filtered or purified sea water to remove any silt, grit, or nasty stuff. Which leaves you with an unadulterated taste of the sea.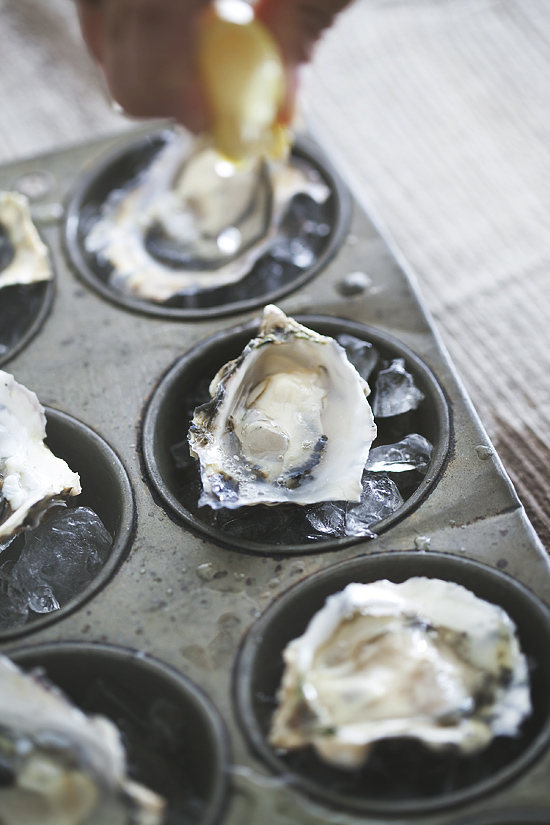 My only other experience with shucking oysters involved a very filthy bag of razor-sharp oysters and a questionable borrowed knife at a oyster farm in Tomales Bay (just north of San Francisco). Needless to say, getting those things opened safely and cleanly was not an easy affair. Luckily, working with these oysters was quite the opposite. A quick but gentle easing of the knife (I don't have a shucking knife, but a butter knife works well enough) into the hinged end, and the lid pops open. Running the knife between the lid and oyster removes the hold of the abductor muscle, and the lid is released to reveal the beautifully plump flesh below. Another quick movement of the knife under the oyster dislodges it completely from the shell; left to rest in a bath of crisp, clear brine.
These blondes beg for no more than a scant squeeze of lemon. Mild, sweet, with a splash of the sea. Paired with a crisp beer or cold bubbly, it doesn't get much better than this. If you're anywhere near the Hollywood or Santa Monica Farmers' Market, or even better yet Carlsbad, go get a few dozen these (and the other varieties they also raise). You won't be disappointed.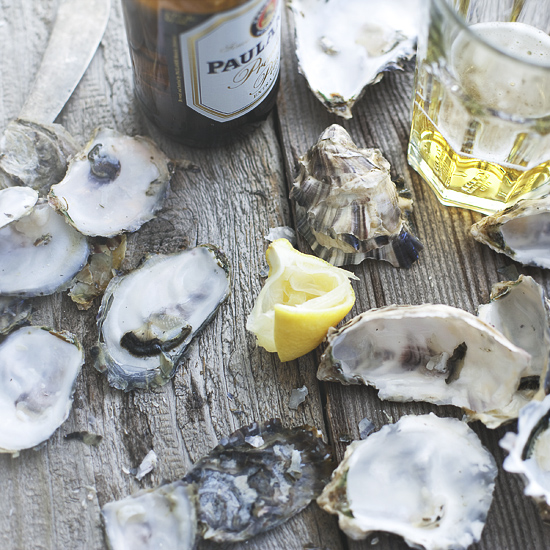 Hollywood Farmers' Market
Ivar & Selma Avenue
Hollywood, CA 90028
Santa Monica Farmers' Market
Arizona Ave & 3rd Street
Santa Monica, CA 90401
Carlsbad Aquafarm
4600 Carlsbad Boulevard
Carlsbad, CA 92008-4301
(760) 438-2444