ace in the hotel
Author: à la mode*
Filed under: travel
Tuesday
Oct 20, 2009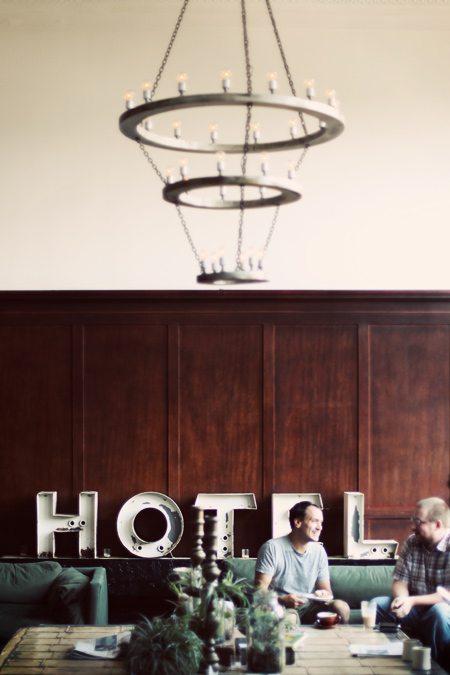 I went to Portland earlier this summer and stayed at the hip and funky Ace Hotel in downtown. Though the post on that fabulous food destination in the Pacific Northwest is long overdue, I wanted to share some photos of the Ace because 1) it's so cool and 2) I'll be staying at the new outpost in NYC this weekend.
Ace Portland has an interesting 50's mid-century military modern meets bohemian hunting lodge aesthetic, if that makes any sense. It's stark, masculine, and a bit austere, but served as the perfect mission control for the weekend's food-centric campaigns.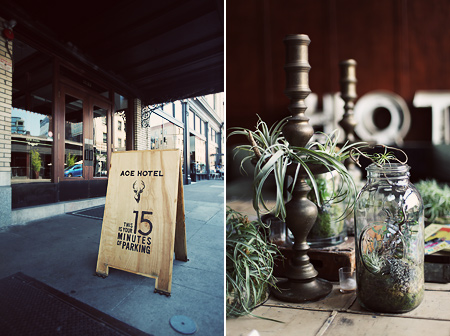 The lobby is a cozy but soaring space. There's a large, low square table surrounded by slouchy couches and chairs; a popular light-filled gathering point well suited for sipping a mug of fabulous Stumptown Coffee and thumbing through the morning paper.  The front desk fills a small, dark niche, and above lies a lounge/tent/internet cafe.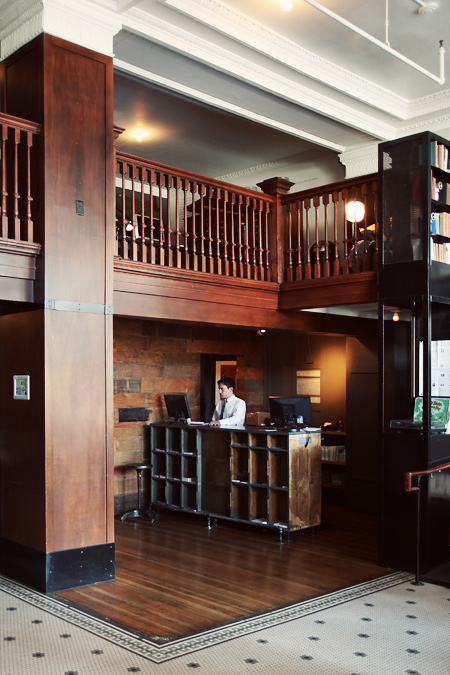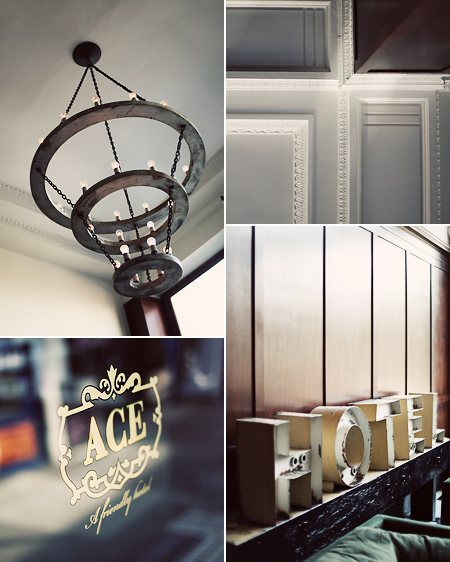 The rooms are where the design style really heads towards military chic. I couldn't help but think I was on the set of M*A*S*H. A little strange and quirky, yes, but it's clean, comfortable, and fun. There's even a turntable and a crate of vinyl for your listening pleasure.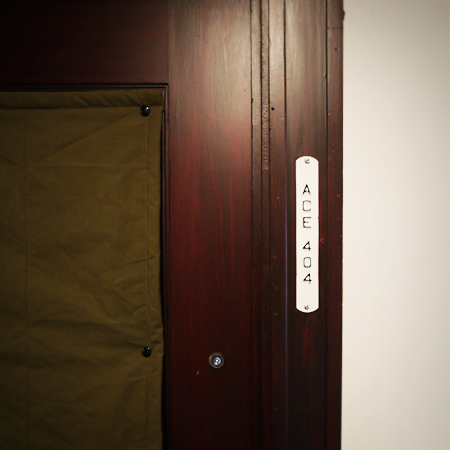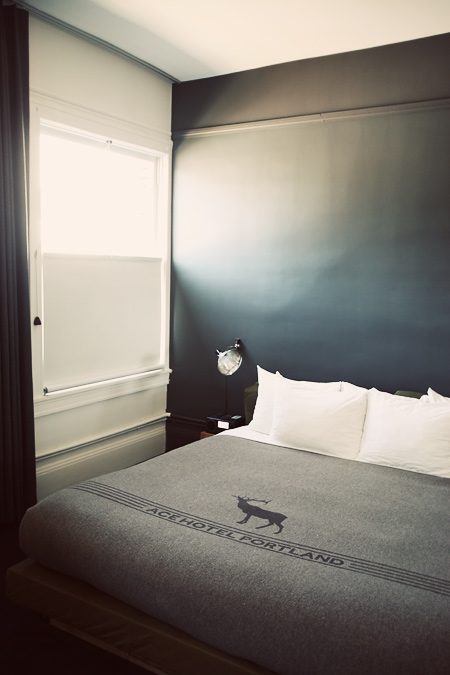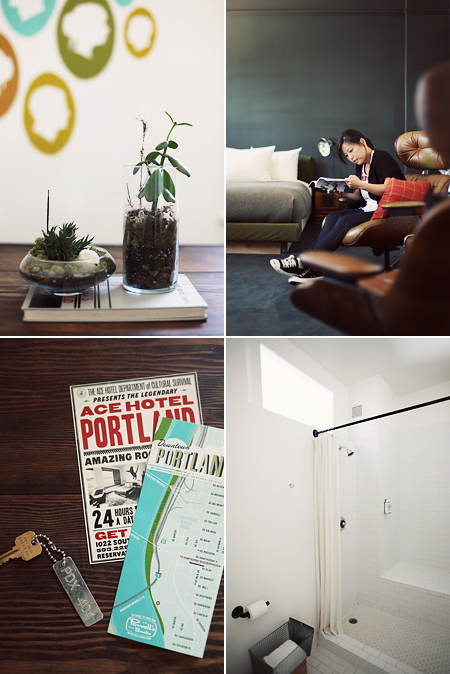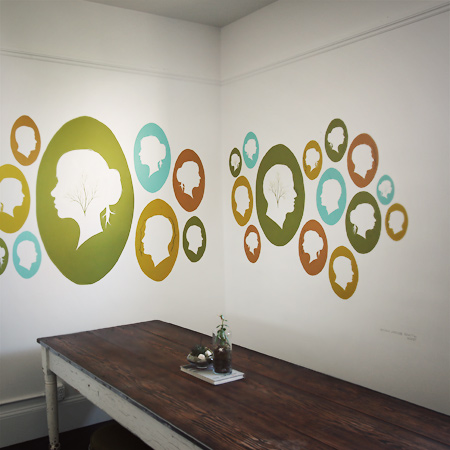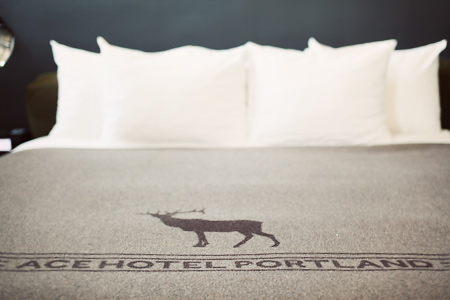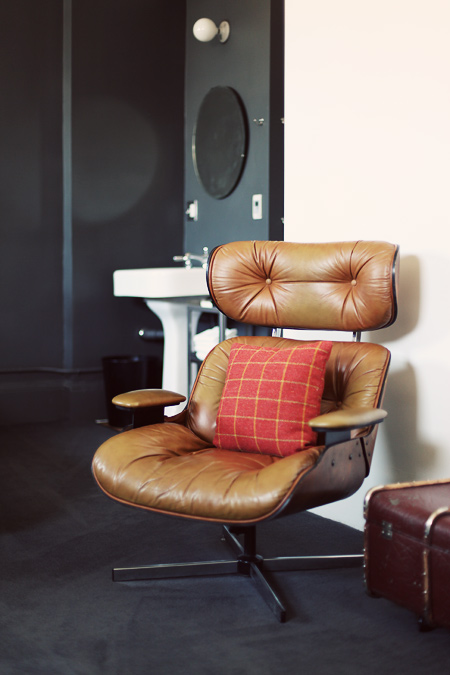 The hotel and surrounding environs get fairly lively at night, as hipsters hit up the hotel restaurant and bar, Clyde Common, and clubs across the street.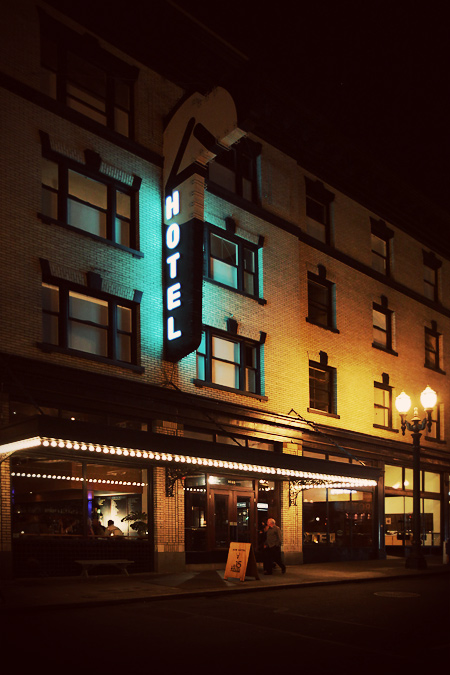 More to come on Portland, stay tuned.