camping a little piece of heaven in breathtaking Big Sur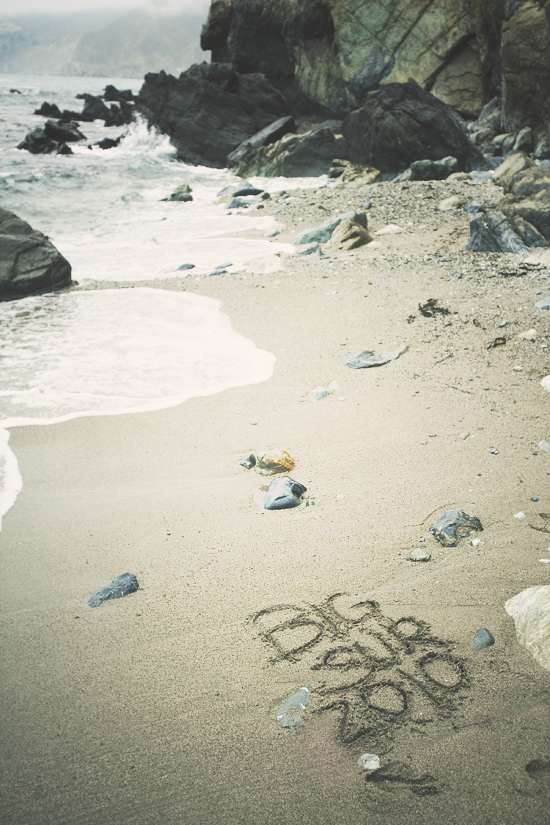 Dipping into the first few days of fall, I'm reminded how fast the seasons go by, and how the days seem to elude us more and more with each passing year. Summer has come and gone, and one my fondest memories was of our trip in late June to Big Sur. Last year's outdoors excursion in Yosemite was a total blast, and this time we decided to change it up and head out to the beautiful central California coast.
There's a handful of campsites that dot the rugged coastal landscape of the Santa Lucia Mountains, but I knew early on in the planning process that one near the Pacific was a must (reserving a campsite 6 months ahead is highly recommended, as the spots fill up fast). We settled upon Kirk Creek, 34 sites on a bluff with spectacular views of the ocean (I guess we must have been onto something, as the same campsite was featured in the July issue of Sunset Magazine!).

While most of us were coming from Southern California, my friend Gordon made the shorter trek from San Francisco. We arrived in the early afternoon, with my passengers a little nauseated from my spirited drive through the twisties of the incredibly picturesque Highway 1. The welcome as we pulled into our spot could not have been more perfect: a little green oasis tucked below a stand of tall pines; invigoratingly brisk ocean breezes whispered from the Pacific as the afternoon rays peaking through the wisps of clouds sought to warm and loosen our travel-tired bodies. Heaven. We unpacked the cars, pitched our tents, and unwound for the rest of the day by just soaking in the elements, reading, and even sneaking in an ever-indulgent nap or so.
With the last of our group present and unpacked, we settled into dinner prep mode. On the menu for the night: shaved fennel and celery salad with Comté, lemon, olive oil; fire-grilled summer corn; cedar-plank salmon with dill.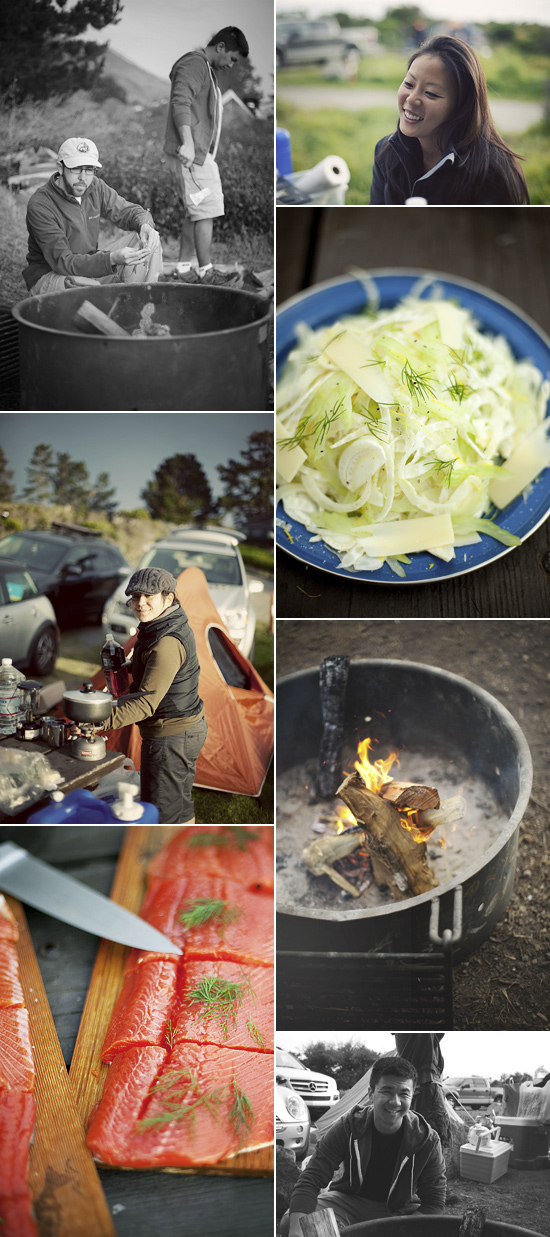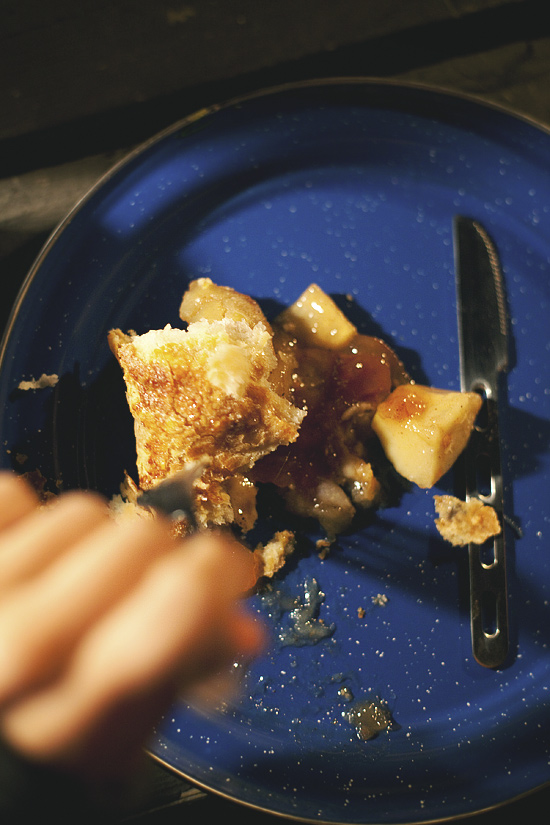 Last but definitely not least, Gordon's famous apple pie. So damn good. We vowed to bring some ice cream next trip for the first night's pie. Wouldn't that be awesome?
After being lulled to sleep by crashing waves (yes, so awful i know), we eventually crawled out of the warmth of our tents and started the whole routine again.
After a hearty breakfast, we sought to burn off a few calories and headed down the trail adjacent to the site that leads the ocean. It was far from a strenuous hike, so the calorie-burning part was moot, but we were at least rewarded again with more spectacular nature.
The little piece of coastline this trail brings you to is small and secluded, but oh so majestic. We shared this spot with another group or two, but within a few minutes we had it all to ourselves.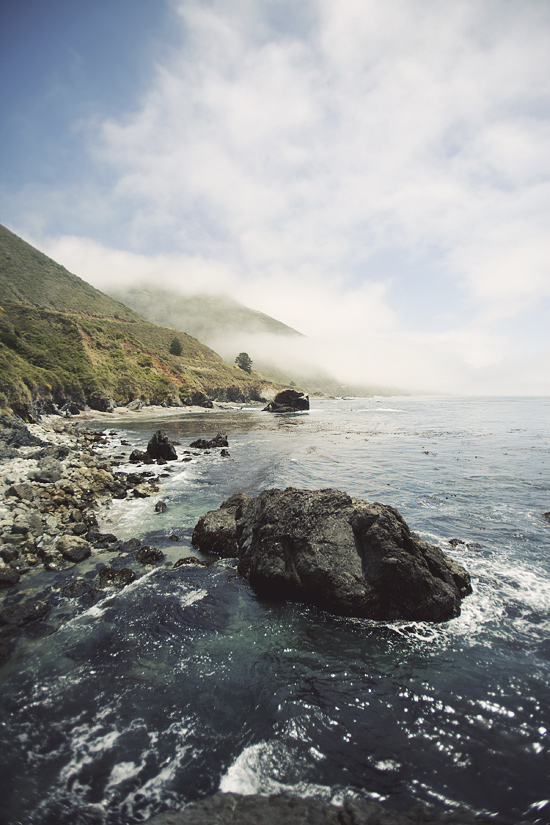 Back to camp and hey, it's time for lunch! Scott's grilled brats with leftover fennel slaw.

Gordon and I had planned to do a little fishing, so a few of us headed over to Sand Dollar Beach, a few miles south of Kirk Creek. While we didn't return to camp with some fresh catch of the day, we had a lot of fun goofing off as we usually do.

We got back so late that it was already getting dark, so unfortunately no photos of Bora's Korean BBQ extravaganza, but I can assure you it was delicious! We did get this gorgeous sight though to cap off a beautiful day.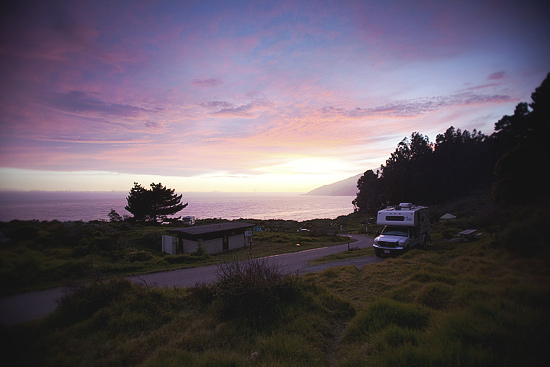 The next day we headed up to the heart of Big Sur, about 50 minutes north of our camp, for a little pampering. By that I mean no cooking for once (a meal out, yay!) and some desperately needed showers (there are none at Kirk Creek, we had to visit a bigger park for their coin-operated showers). We stuffed ourselves with a hearty brunch at the Big Sur Bakery (which I will cover on my next post).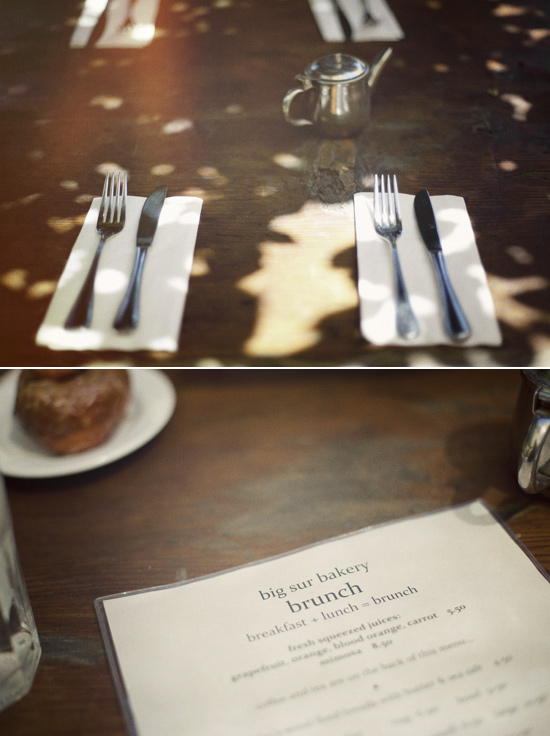 Next, a little sightseeing to catch McWay Falls in Julia Pfeiffer Burns State Park.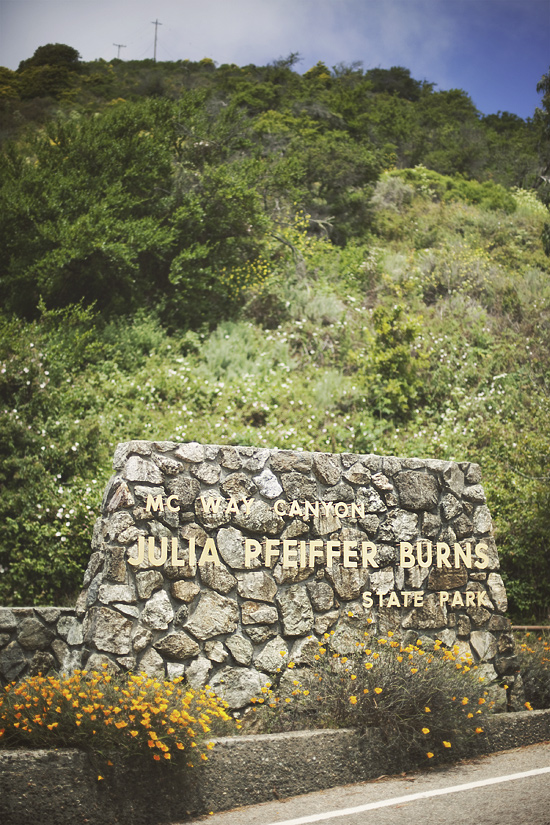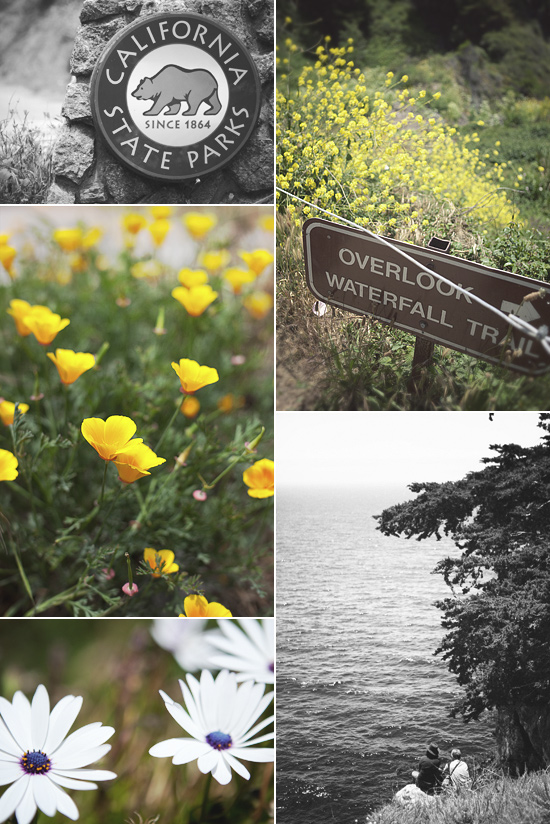 We were a little bummed to not be able to get closer to the falls, but totally understood and agreed with the wishes of Helen Hooper Brown, who gifted the land to the state where the falls are situated, to restrict access thereby preserving the natural beauty of this treasure.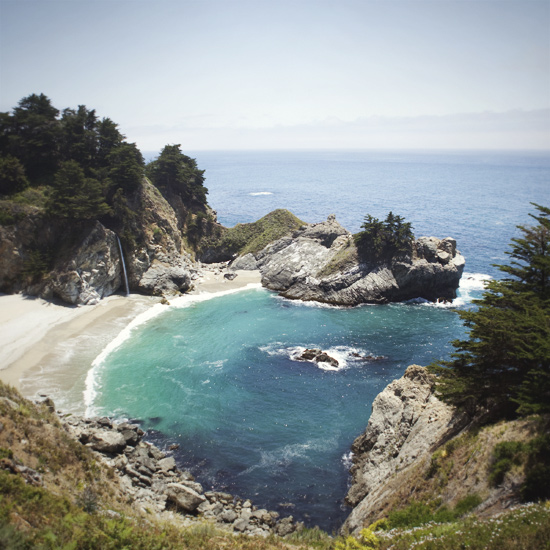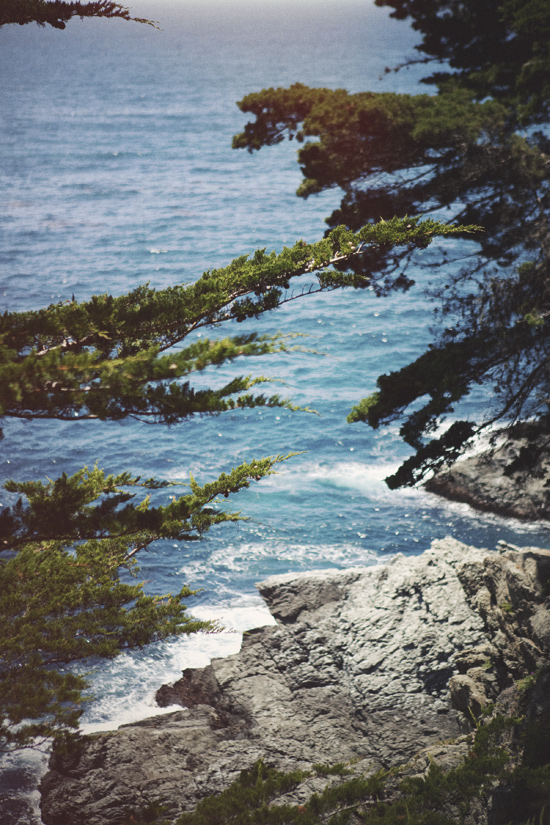 Our last night we enjoyed Gordon's carne asada tacos (sorry Gordon, no pics!) and savored the last evening together in this beautiful place. Big Sur was just the experience and getaway we needed to recharge our batteries, clear our minds, and get back in touch with the glorious outdoors that we often miss in our hectic lives. It definitely yielded lots of wonderful summer memories, ones I won't be forgetting anytime soon.